May 16th, 2013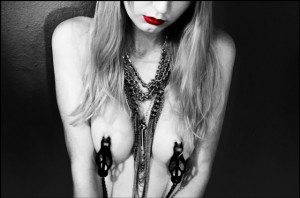 Photo courtesy of A Penny for Your Dirty Thoughts
Welcome to e[lust] - The only place where the smartest and hottest sex bloggers are featured under one roof every month. Whether you're looking for sex journalism, erotic writing, relationship advice or kinky discussions it'll be here at e[lust]. Want to be included in e[lust] #47? Start with the newly updated rules, come back June 1st to submit something and subscribe to the RSS feed for updates!
~ This Week's Top Three Posts ~
~ Featured Posts (Molly's Picks) ~
~ Readers Choice from Sexbytes ~
Dildology: The Science of Sex Toys

All blogs that have a submission in this edition must re-post this digest from tip-to-toe on their blogs within 7 days. Re-posting the photo is optional and the use of the "read more…" tag is allowable after this point. Thank you, and enjoy!
Thoughts & Advice on Sex & Relationships
The Vagina Thief
The Role of Feelings in Swinging Lifestyle
Why I Feel No Jealousy
Spontaneous
I Asked SilverHubby to Respond to a Comment
Mastering Masturbation in 7 Steps
The One Where I Face Reality
Sex News, Interviews, Politics & Humor
The Cycle of Change, Simplified
My IMsL 2013 Keynote
Thoughts & Advice on Kink & Fetish
Kink of the Week #5: Roleplay
How To find (and catch) a Male Submissive
How to be a Good female Sub
The Master's Voice
Kink of the Week #5: Roleplay
"S&M: The Dark Side of Gay Liberation", 1975
PolyAnna's Musings: Choosing Revisited
KOTW-Roleplay: W's Perspective
Brat-tastic!
Liberating the Fisherman's Wife
How much realism should be in BDSM erotica?
Erotic Fiction
Sunday Morning
Warehouse 69 Episode 2: The Marquis' Crop
Sunday Morning
Salivate
Suffer
Bend Over, Bad Kitty!
Dirty Sexy Money
Lolita Twenty-Thirteen, Part Four
Erotic Non Fiction
My First MMF Threesome
That Smile
What Wet Dreams are Made Of…..
A Good Match
I was a Naughty Girl
Jets
Right Here. Now.
I fantasize about blowjobs & being a good girl
Poetry
Things to Wear – NaPoWriMo
Blood Lust
A poem for Rose
Vanishing
Colorless
Subby Space
Blogging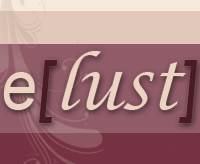 April 25th, 2013
And for something a little more fun, a little less serious, and a bit more kinky. Yay, bruises! I've got a collection of little bruises from our play last night. Right thigh bruises from his punching. Left arm bruises and a bit of missing skin from his pinching. And a few stray rope lines from the 8mm tight TK he put me in. No marks from the stun gun that I've found yet, that's more about the fear, anyway. So glad he's feeling better these days.
I had a hard time controlling my hands last night. He commented that I had forgotten my training, was being disrespectful, grabbing his hands when they came near me, squirming away from the stun gun, and such things. I'm out of practice, lost a bit of my calm, reptile brain reacts faster than the subbie brain. Fight or flight reactions need to be tamped back down.
That damn stun gun, though… and he wants a cattle prod, too. You put me near a Violet Wand and I'm all for it, top or bottom. TENs Unit, I love it. But fly-swatters made me whimper and stun guns make me lose it. It takes Serious Voice to make me still, and the whimpers have to be covered with hands or breath holding. And still, anywhere but an arm or a leg, and I'm more likely to beg than to submit. I'm not afraid of the pain, it's the Idea of the thing. It's the noise, and the knowledge that these are used for self-defense, to put someone down on the ground, to disrupt bodily function. That shit doesn't belong near my heart, spine or brain. Freaks me out. Oh, and toes and fingers? Just hurt like hell, and usually spasm my hold arm or leg.
It's a good toy for us though. I enjoy the hell out of fear, and he enjoys the hell out of my tears when I lose my shit. This post is a bit more swearing than normal, but trust me, it's a lot Less swearing than I was doing last night when he had the thing out. It was an excellent evening.
March 28th, 2013
Thoughts swirling around in my head. Humiliation play class this week. Still a lot of things I want to think about along those lines. The class did a good job of highlighting some of the directions I need to go. Figure out more specifics about my brain, my wants and needs. Not even necessarily to Do anything with it, maybe just so that I know myself better. Because that is never a bad thing. And finally, I'm doing it with eyes forward. Not, what happened then, but where am I now? What do I feel right now? Is there anything I still want to try? And why am I still curious? And what about that aftercare? Have I figured out what I really need there?
Aftercare's an odd one for me. Growing up on crew, aftercare wasn't a thing we worried about, just hand them off to the waiting partner. With ex-lover, there was certainly aftercare, but it was never discussed as 'what I needed,' it was just whatever was the natural progression. Sex, cuddles, sleep, more bondage, wherever we landed at the end of the scene. With him, often it ends with curling up with the girls, or kneeling with myself. More private scenes tend to end with cuddles. Aftercare, also became about reflection in writing most often, and then verbally. But aside from creating the ritual that didn't end up working, I've not really sat down and thought it out, just gone with whatever happens in the moment.
This becomes rather pointedly obvious to me when I see other bottoms with their blankets and teddies, or their chocolate and water stashes. I'm cold, almost all the time, so it doesn't really occur to me that after a scene, I should have a blanket to wrap up in. That's not to say he's never wrapped me up in one, it just doesn't enter my mind that I should make an effort to have one. Chocolate or water? One or both of those things tends to be nearby when we're scening, but it rarely occurs to me to have it ready before we start. I tend to go with an attitude of – I'll find what I need afterward. I'm not sure this is the best plan to keep going forward with. 'Be prepared,' is all well and good to say, but part of taking care of myself is feeling that I am worth the time and effort to actually do it.
It is only March, but COPE is on my mind. Chance and the finiteness of time has him heading east that weekend, and so far as I know, my going with isn't going to be an option. COPE, however, is still within my financial means. But it would mean going alone, without a partner, and that stirs up all kinds of debris in my head. Why bother? Being the topmost thought. To which smart-ass answers that going would be better than sitting home alone. The classes are usually fun, so part of me wants to go, if only for those. But that's an awful lot of money to only go to the classes. And what about playing with friends? I dunno, I don't do much of that. But surely, I could line up a scene or two, just to make it worth it. Or, gasp, actually be social, and chat and hang out with people, and not worry so much about the playing. Stepping out in the line of being independent, going to an event alone would not be the end of the world, especially an event with so many friends present. Time yet to decide.
February 7th, 2013
One of the first things they talked about was the different levels of humiliation play. You could play lightly with being shy, or a little harder into embarrassment, or harder still into shame, or further into degradation, or go all the way into objectification. Or you could run up and down the ladder in one scene. The first couple are about things you're doing – shy about talking about sex, or embarrassed by being naked in public. In shame, you're digging more into the person, the brain – feeling like a bad person for what you're doing, or that you're enjoying what you're doing. Degradation is deeper tearing down of a person – being Told you're a bad person, or a slut, or worthless. Then, you can get all the way to objectification – being treated like an object, with no rights, no voice, no humanity – you have become a piece of furniture, a thing to be used, or not worth using.
The next thing he talked about was how to create these scenes. How to find things you can humiliate a person about. Mostly here, he talked about conversations, and reading body language. If a person's eyes dart away and back, or they blush or bite their lower lip. This could be something to play with. You can also tell what level of humiliation they are at by body language. When a person reaches shame, the eyes tend to stay down, and the body language turns away. Degradation and objectification lead to even more closed and small body language. He also talked about it being important, once you start down this road, to not let up or balk at the first sign of resistance. The bottom/sub generally wants a strong top/dom, not someone who is going to back down at the first argument or tear.
The third most important thing, in my opinion, that was discussed was reconciliation after the scene. You have to both recover from a humiliation scene, and it can be a lot more mentally taxing than other types of scenes. Some pretty horrible things can be said and felt. It is of utmost importance to remember that you love each other and that you played that way because you both enjoy it, and it gives you pleasure. You also have to figure out what kind of aftercare you require beyond these reminders. In the class, he said he has to leave her alone for 20-30 minutes because she reacts in anger, and has to come down from there on her own. For me, I need verbal reassurance and physical connection. Chocolate is never a bad idea either.

January 31st, 2013
I wrote a bucket list for 2013, of things that I haven't tried yet. But what about things that I've done before, to one degree or another, that are just fun. I don't mean another list of what kinks I enjoy, but fun thoughts of what to do inside those kinks. Ideas for upcoming parties, scenes or what have you. If you try anything, let me know how it goes. With WW this weekend, I've been thinking on and off about clothes. So, I'll start there.
Clothing Ideas
Wearing nothing but rope. I've run around with rope on before. He even put rope under my clothes once. I'm not talking about a rope scene tied up and immobile, but to be dressed in only rope is fun and can be quite beautiful. Lots of different things one could do. Rope corsets, bracers, anklets, decorative boots, rope dresses of various designs, even full body wraps. And you get three "scenes" out if it – putting it on, wearing it around, and taking it off.
Liquid latex. I've only played with liquid latex a little bit, but it seems fun. I need to do more research on it. I know that complete body coverage is a bad thing, you have to leave space open so your skin can breathe. But it would be a fun way to dress up or decorate the body, putting it on can be half the fun. I also like the peeling of removal.
Speaking of removal. That's something I really like no matter what I'm wearing. Having my clothing gently removed can be very sensual. Having it forcibly removed is very arousing. Having it ordered off speaks happily to my submissive side. Having it cut off is something I haven't done yet, but sounds like a lot of fun in the same sense as the forcible removal. It isn't always about wearing clothes, sometimes it's about taking them off.
Rope Ideas
Mummification. Everyone knows I enjoy mummification, but how about with rope? I believe I tried it once, but I'm also pretty sure we didn't go full-hog on it. I'm talking head to toe, wrap every inch of the body in rope. Now, naturally, as with any mummification, the top may want to play with various parts of the bottom, so you'll have to strike a balance between fully covered and secure and the ability to move ropes out of the way to access the desires bits. This would take quite a lot of rope, but as they say, you can never have too much rope.
Rope races. I've talked about eeling often, and I've written about various scenes. But what if you have two rope bunnies? Why not tie them both in the same tie and have a race to see who gets out first? Or, if they're aspiring rope tops themselves, have them each tie the other in turn, and see whose tie holds out the longest. If they're not a competitive pair, you could do cooperative eeling instead. Tie them both up and set a time limit for them both to be completely untied by, rewards for how much under time they come. Predicaments are also fun to add to any of these ideas, or for extra challenge, pit the top against the eel, can the eel get out while the top keeps tying?
One rope scene. What can you do with just one rope? Try making a scene out of a single piece of rope. Use it to restrain, to gag, to whip, to tickle, to choke. Come up with as many different uses as you can think of and incorporate them all into a single scene.
Service Ideas
Be the furniture. Sometimes dungeons just don't have all the furniture your dom needs. You can offer service by standing in. Whether it's being a drop table for his toys, an ottoman so he can put his feet up, or a cross to restrain his current victim. There are a lot of ways you can be of service by standing in as that missing piece of furniture.
Leather care and worship. I enjoy bootblacking and licking very much, but you don't have to stop there. All leather needs taken care of, and it can be fun to do so while your dom is wearing it. Make a scene out of it. Get him in a comfortable position and go to town.
Body service. I love brushing his hair. But it doesn't have to end there. Showering together can be quite enjoyable, just remember you're supposed to be getting clean… but the end, at least. Massages are also a wonderful body service to provide, and happy endings are good for everyone. Take care of your dom's body so he can take care of you.
Electric Ideas
Electricity for everyone. It is easy to zap your bottom with electricity, and sometimes easy to get them to zap themselves. But there are a few ways to take the ease out. For me, the flyswatter and the stun gun are the way. I am far less a fan of the sudden muscle spasms, and also the sound of them both makes me twitch. So, I'm not keen on hitting myself, or anyone else with them. Sometimes the violet wand is all you need, if your bottom doesn't like hurting other people, and insisting he or she zaps another bottom(who may or may not be fond of it), or yourself. Some subs will have a harder time zapping their top, while the more bratty among them will do so gleefully. If this is the case, maybe a tit for tat game with it.
College experiment. Do you remember those videos of psych students being paid to zap other students? Why not give it a try? Without the money, of course. Set up a scene where folk can drop in and zap the obviously suffering bottom. See how many sadists you can attract. See if you can guilt any other bottoms to take your bottom's place. Up to you how much is theater and how much is real. Another way to do this, if you've got a mobile unit, order your bottom to go around inviting folk to zap him or her. Maybe have a pad they have to sign after participating so you can see how many played.
Metal bits. Something fun to do is to find new metal objects that will work for electric play. Maybe there are some things in your toybag already that you haven't even tried with electricity. Try everything out. Find new bits of metal to play with. See how conductive those needles are, that set of sounds, those hooks or cuffs or shackles and chains. Do be a bit more careful if your are restraining your bottom in hard bondage before zapping them, it's easier to get hurt when the restraints have no give.
Corporal Ideas
Target practice. Want to practice your aim? Grab a sharpie and draw targets on the bottom, then see if you can keep all your strikes within the target. Alternatively, give each target a point value, and keep score. This game can work for multiple tops or multiple bottoms. Depending who you have available. It can also be fun if the target is suspended, or able to turn, making it trickier to find the target you want. Blindfolds only encouraged on the targets. This has also been done with clothespins, set them up and knock them off, but once it's off you don't have a target anymore.
Pick three. Always one of my favorites. Have the bottoms pick the implements of their destruction. This can be a lot of fun, especially if you don't use the tools the way they expect them to be used. As we always say in our classes, a single flogger can provide many different sensations. Make sure you give them a few surprises along the way.
Practice communicating. So, you've seen people count their birthday spankings – I've done it in multiple languages. But what about answering questions, too? How about both? Can the bottom keep track of a number, and answer questions at the same time? What happens when the number or answer is wrong or missing? Make sure the rules are stated at the beginning to increase the pressure. Communication is important – practice, practice, practice.
Other Ideas
Childhood games. There are so many games you can pervert. TENs Unit Jenga. Strip can be added to just about anything with a score, and even some without. Naked Twister is ever popular. I've even played a perverted cross between Pictionary and Twenty Questions, using a sharpie and a willing back. Or Tic-Tac-Toe on skin. Just have fun!
Be a lazy dom. Let your submissive do the work. It's Simon Says with a kinky twist. Sit back and have your sub do the tying, or the attaching of clips, or the zapping or whatever. Just relax and lead the scene verbally. See what all you can get him or her to do to him or herself while you watch.
Surprise me. Put the bottom into sensory deprivation. Blindfold, earplugs/headphones, what have you. Then take them somewhere to play. If you can have them stand in the middle of a room with no furniture, even better. Just stand there vulnerable while you plot their doom, I mean gather your toys. So many sensations you can provide, that will be heightened by the sens dep and anticipation.
January 17th, 2013
 They led her, one on each side, down the dock. It was humiliating, but it was nothing compared to what would come next. She'd been caught trying to pick a fight again and he was not going to be happy. She could feel him watching her, those piercing eyes boring into the top of her skull. She kept her head down all the way there, even when they stopped and she felt him land in front of her, having lept off his perch.
 "What now?" he asked her guards.
 "Your girl's picking fights again. Two this time, tried to get one of them to be a lookout."
 He flipped a quarter to each of them. "Tell them thank you, and she'll be around to apologize later."
 They nodded and left her there.
 "Look at me Krys." His voice was hard as stone.
 She lifted her eyes to his, and could not help but take a step back at the anger shining there.
 "What do you think you're doing? You know they aren't allowed to fight you."
 She dropped her eyes, and he slapped her, just hard enough to bring her attention back to him, and loosen her tongue.
 "They think I'm weak, sir. They don't respect me. I'm just your girl, not one of them."
 "And this is how you think to earn their respect? By getting them in trouble with me? By tempting them to disobey direct orders? Did you ever think that it's only making them think less of you? Keeping you apart from them?"
 She stared at him, he was right, of course he was.
 "You want to fight someone, you fight me." He stepped in close, so that they were nose to nose. "Do you want to fight with me?"
 "No, sir."
 "Then, knock it off, because next time, you won't have a choice."
 "Yes, sir."
 He pointed to a nearby crate that was about waist high, and she went over to it, her face flushing with embarrassment. She bent over, putting her palms on the top of the crate and spreading her feet to brace herself. He joined her, putting his left hand on the small of her back and hefting his walking stick in the other.
 Crack.
 "One."
 Crack.
 "Two."
 Crack.
 "Three."
 By five, there were tears, by ten she could barely get the numbers out, by fifteen she was wet, and by twenty she was fighting back moans. He grabbed her hair and pulled her back upright, then marched her away, his grip on her hair keeping her fully aroused.
 "You will apologize to those two, when we're done." he whispered in her ear.
 "Yes, sir."
 He led her off to the warehouse loft where they always went after he punished her publicly, or to punish her privately. Today had required a public scene, but it didn't always. When they arrived he released her.
 "Pants off, hands and knees." He said to her, voice softer now, hungry.
 "Yes, sir." She stripped off her pants and got down on all fours.
 He knelt down beside her, stroking her bruised ass.
 "Why do you do these things? You know I hate to embarrass you like that."
 "I'm sorry, sir." she shivered at his gentle strokes.
 "Promise me you won't do that again?"
 "Yes, sir, I promise."
 "Good, girl." He smacked her bare ass with his hand. "Very good, girl." He smacked her ass again.
 "Thank you, sir." she gasped.
 He spanked her bare, bruised ass, while she moaned. Bringing them both back to full arousal after the scolding. Squeezing and spanking her tender ass, while she arched and and groaned. He dipped his fingers lower, finding her dripping wet.
 "Do you want me?" he breathed
 "Yes, sir, oh yes, sir."
 "Show me." he said, dropping his pants and turning her to face him.
 She took him in her mouth, sucking hungrily while he continued to smack her ass. He shoved himself deeper into her mouth, and she accepted him eagerly. His hand in her hair guiding her as he wished. Then he pulled her away and spun her around again, sliding in to fuck her.
 "Oh, thank you sir." she groaned.
 "Such a good girl." he moaned as they fell together on the floor.
January 10th, 2013
I posted last Thursday about trying new things this year, and the need to make a list. Last May, I posted a list of things I was curious about, and I've only managed to knock a couple things off that list. We did needles for my second time at COPE, and he bought a brand new dragontail, and have done quite a bit of bootlicking since that post. The adrenaline from the former was great, and the latter is even better than I hoped. So, what's on my list this year? Where am I at on what's left over?
Hot wax. Well, that shouldn't be hard to check off the list on a Friday event some time. Just gotta ask and do it. Waterboarding and water boxes take a lot of planning and resources, still curious, but not on a "do right now" list. Breath play could be fun to experiment with, I'm still interested, but I have technically done it in a few different ways before. Anal play and vaginal fisting, both still curious, but not at the Top of the list of "things to do."
So what else do I want to try this year?
What else haven't I already tried? Let's start there… browsing FetLife fetish lists for an answer to that… Cutting. Cell Popping. Flesh Hooks. Cigar Play. Strap Ons. Watersports/Scat. Playing Doctor/Medical Play. Enemas. Anal/Vaginal Hooks. Branding/Scarification. Age Play. Animal Play. Figging. Gun Play. Hypnosis. Sounds. Staples. Vacuum Bed. Zentai.
So, a lot of those are yes or maybes, a couple are no, and one of them is both.
Let's start with the no category. Cigar Play. As much as I'm intrigued by the "bootblacking, chocolate and cigars" evenings I've heard about, I cannot abide that much smoke in the air. This is not the type of breath play I had in mind. Watersports/Scat – yeah, no. I mean yes, once I said I'd rather be peed on than be put in a box of snakes, but really, not a turn on at all. Branding/Scarification just sounds like a bad idea. I like the occasional scars, but I don't really want them to be permanent. I like having a clean canvas to work on after a bit of healing. If I was going to get something permanent, it'd probably be a tattoo, and we know how I feel about needles.
So, does that mean everything else is a yes? Well, most of them are conditional yes, so let's start at the top.
Cutting. He's used his knife to cut cross-hatching in the top layers of skin on my shoulder blade before. But, given my dislike of blood, we've never gone further than little scratches. But I enjoyed it, I liked the rush that came with it (imagine that, me liking the rush), so, like needles, I'm curious about what more would be like.
Cell Popping. I dunno. The designs I've seen done with this have all been pretty cool, and they tend to heal after awhile. It could be interesting to do, if there was something I/he wanted temporarily ingrained into my flesh.
Flesh Hooks. This is a hell no. But I already owe it to him, so it's not really? It turns my stomach to watch it at Trauma each year. But I accept that some day, I may do it, for the smile on his face and the glee in his eyes.
Strap-Ons/Pegging. Again with the I'm not sure. Not really keen on a dildo up my ass, as mentioned in other posts, my ass is a tender subject. But strap on vaginal sex could be interesting, with the right person. So, not necessarily on the list, but not out of the question.
Playing Doctor/Medical Play. I'm not reallysure what this entails, and could just be some of the other individual stuff I've mentioned. But I've never actually "played doctor" with anyone. Could be fun.
Enemas. Well, this kinda goes with the May post section about anal play. I'm curious about stuff, just not sure.
Anal/Vaginal Hooks. I know he has them. He talks about/threatens them occasionally. I'd like an opportunity to try them out sometime this year.
Age Play. I dunno. I don't think this is a big want for me. But some days, coming home to color and watch Disney and let someone else make all the decisions/take care of me, sounds rather nice.
Animal Play. Again, I don't think I'd want to do this very often. But being a kitty just curled up for stroking with no responsibilities sounds quite relaxing. Neither this, nor age play, sounds at all arousing to me, though, just a space to let go of stress and just be take care of.
Figging. We've got another class on it coming up next week. I shy away from it due to a cinnamon oil experience, but there's still curiosity. How horrible is it really? And the masochist in me gets curious. And wonders about other things too, icy hot, capsaicin, peppermint oil, clove oil. They all sound like horrible ideas. But sometimes we like horrible, don't we?
Gun Play. Again with the aversion/curiosity. Guns have never been a part of my personal life. Didn't have them in the house as a kid. Never learned to shoot one. Have only held two handguns in my life, which belongs to boys who were trying to show off. They make loud noises, I'm not fond of loud noise. But they also produce fear, I like fear. I think this one stays in the, not specifically on the list, but not a no category, too.
Hypnosis. We've got a couple classes coming up on this topic, so I might have a better answer after one or both of those. It sounds interesting, but of course, I wouldn't let just anyone in my head, just because I'm curious.
Sounds. That was an interesting class. I've had a camera up there, with numbing stuff. It just felt weird. I'm sure, without the numbing stuff, it'd feel a lot different. I don't think I have enough information to know if I'd want to do this or not. Not sure I can have enough information without trying it. Really seems like something another person can't really describe to you. Also, have only seen it done on a guy.
Staples. This fits in with the needles/hooks category. Stabby things. Only this is straight in and then (usually) yanked out. With much bleeding. I'm sure I'd do it for his entertainment, and I'm sure it' give me some lovely adrenaline. And I'm supposed to be trying new things, so.
Vacuum Bed. This sounds awesome. I love compression bondage. Someone was talking about one of these recently. I'd love to try it.
Zentai. These have always intrigued me. A full body suit. I think it'd be great for sensation play and sensory dep play.
So, there we go, a lot of different things I've never done, with wide-ranging amounts of interest. What is the official list of things I want to try in 2013? Hot Wax, Fisting, Anal Play, Cutting, Cell Popping, Anal/Vaginal Hooks, Figging/Oils etc, Vacuum Bed, Zentai suit. With a handful of other things on the possibilities list.
October 20th, 2012
So I was reading posts on Fearless Press, looking for ideas for today's post. I liked a lot of the posts, and, as I said in the previous post, the idea of labels and active D/s came to mind. Well, I guess, not labels, but label – submissive, to be precise. I might get into dominant a little, too, due to the nature of the discussion. We'll see how it goes, shall we?
Sea's post What is a Submissive and Who's on First? goes into the impossibility of strictly defining what a submissive IS. He suggests, rather, starting with a ballpark, and asking the specific person about their expressions of submission. Bendyogagirl's post If you were really submissive, you would… talks about people's expectations and how her style of submission did not match one her previous partner's style, and how it got to the point where it was causing her to question if she really was submissive. This, in turn, allowed her to be able to express her experience of submission. In both this post and her post titled Respect & Cherish, she explains how it is an active exchange for her. In the former, how she needs active dominance, that brings out her submission. In the latter, she also talks about how she wants her submission to be received. She respects the dominant and wishes, not to be respected in return, but cherished. She holds him in high regard, gives him authority, and wants, in return to receive the affection of being cherished.
So, what does this all mean to me? What did I get out of it?
It got me thinking about definitions, and words, expressions and active exchanges. I get caught up in labels sometimes. In my desire to feel special, to feel wanted, to feel important. To feel owned? I put a question mark there because the words were in my head, but I'm not sure what they mean to me right now. I look at M/s dynamics, at some of the 24/7 folk, and I know that isn't what I want. But then we're back to defining things by others' standards. I don't want to be a slave, well, except for in those masturbatory fantasies. But in reality, slave is not the right word for me. I like submissive, most days I like service submissive, but I've only ever been that to him. I've been told that is untrue, that my nature is to serve and assist people. But back to the question of active exchange, those "other people" are not ones I expect anything back from for my service. (Well, except my job which pays me to help people.) And maybe that's how my expressions of service works, I do service for the joy of helping others, but I am a (service) submissive to him, because he gives back to me. I will not be submissive to someone who does not return with dominance. That does not mean that someone who tries to show me dominance automatically receives submission. I am not a door mat, I choose when to let my submission shine.
I think I went off track there, talking about service and submission. But what about that "owned" question? Perhaps "claimed" would be a better word. He once told me that he liked the fact that without outward symbols like a collar or a ring, everyone still knew I was his. I wrote recently about enjoying the word "my" from his lips. We all like to belong in society, and I also like to "belong" to my partners. We tease that sometimes his protectiveness turns into possessiveness, but sometimes, when I'm feeling lost, I like that possessiveness, too.
He and I have gone through many changes during our relationship. At one point, we were backing away from the D/s nature of things, to give ourselves time to heal from one of our biggest explosions. He was concerned that I would continue to do things for him, as was my nature, but might begin to resent the lower rate of return from him, as he worked to rebalance things. But even during the time when we had said "No D/s" at all, we never fully let it drop. We couldn't, it is part of how we interact. It certainly changed tunes, from heavy metal down to classical piano, if you will, but it was still there, softly playing in the background. I look at FetLife labels every now and again. He and I removed our D/s labels back then, and after a while, set them to service labels. Sometimes I want those D/s labels back, some days, I really wish I had a collar. But then I look at our relationship, and I know we are still growing. I know that service is one of the biggest parts of our D/s relationship right now, and I know that there is a lot of road left to travel.
What about active exchanges? Sometimes I look at "In service to" and "Receiving service from" and I am annoyed by the passivity of the latter phrasing. Receiving can feel so one-sided, but it really isn't, if you're doing it right. If you are receiving a blow job, do you just sit there without moving or reacting? I hope not. If you are receiving a promotion, didn't you work hard to get there, and now have to work harder to keep it? I hope so. If you are receiving an award, didn't you do something to earn it? It is the same with us. Our relationship is a very active one, we both work hard to maintain it. I serve him in various ways, all of which he is sure to acknowledge and show gratitude for.
At one convention, his wife noted that when he gave me tasks, he didn't always thank me for doing them. He replied that he wasn't sure I wanted it. At the time, that type of verbal, immediate gratitude would have landed wrong. I would have been embarrassed to have my service publicly acknowledged. What he did do, was at the end of the weekend, catch me privately, and tell me how much he appreciated all my hard work and service to him. That made me feel so much better than twenty thank you's scattered about throughout the weekend ever could have.
These days, it is often done both ways. Small thank you's throughout an event are acknowledgments that make me smile, even when he is too busy to spend individual time. And then after an event, when there is time, the private gratitude and appreciation gives one big dose of warmth and love.
You might ask, but how is showing gratitude part of a D/s exchange? How is that returning my submission with dominance? I'll have to go with Bendyogagirl on this one, it makes me feel cherished. I thrive on affection and acknowledgment. I serve him and he values that service, and both of those things build trust between us. That trust allows us to go further, for me to serve him in more ways, and for our relationship to continue to grow.
But what about "active dominance?" What about "put you on your knees, give over complete control to him" types of D/s exchange? We have that too, in our play. It isn't something we maintain in our day to day relationship. That is an energetic ideal, but our respective available energy and time is nowhere near the ability to maintain that anymore. Would I like a little more of that flavor in our lives? Sure, I always want more out of life and work towards that, but the first step there is figuring out what works for us. Right now, saving most of this for our scenes is what works for us.
September 27th, 2012
I don't think I did justice to the topic of my journey into submission in my long rambling post. Not sure I really did justice to any of the topics I covered, but this one struck me especially. I talked more about my development over the last few years, mixed with a few popular questions of the day, around the cyclical nature of D/s and how a strong woman can be submissive. All those thoughts about control came much later, when I finally got the language for it. But how, exactly, did the submissive grow within me to start with?
Early desires, and my most guilty pleasures, revolve around over the knee spankings. I don't know why this came about, but it started as early as grade school with an unhealthy(or so I thought) enjoyment of the poem The Old Woman Who Lived in a Shoe. And in middle school blossomed into school girl fantasies that I very much enjoy to this day. With stops along the way to incorporate a Newsie spanking fantasy or two, as well.
This is where my submissive side started. A desire to bend, or be bent by, a person of authority. I was a good girl, I didn't like causing real trouble, never got a detention, though I came close once, only got grounded once, I don't even remember ever being spanked as punishment, though I'm sure I was when I was very young. But in these fantasies, I would get into mild trouble, and the person punishing me wouldn't actually be angry, they'd simply be teaching me a lesson, usually in private. Punishing me for being "bad" or "naughty," but without the public humiliation of being paddled in front of class, or others. And after I became a bit more sexually mature, I would always thank them for this lesson.
In grade school, we had a hierarchy among my friends. The one at the top of the pyramid could still the rest of us with a look, and usually a smile. I never wanted this power, but I certainly respected it. And fantasied about it. To be quelled and cowed with just a look. It made me shiver, it aroused me. It took me years to understand why. We gave him that control, and he used it, without abusing it, so he got to keep it. He ruled our part of the playground, but he was always kind and always fair. He took care of us, so we followed him. That exchange of power, so simple on the playground, and so much more powerful in a relationship, has always thrilled me. And for those who can express it with just a look, it still makes me shiver and smile.
I comment in the long rambling piece about meeting "strong men," but what I really meant was strong dominants. Men can be strong without being sexually/kinkily dominant. And I met a woman, as well, who fit this role. I had a few boyfriends that were tops – we played physically, the only power exchange being that I was physically submitting to having things done to me. Usually things like biting, spanking, pinching, pressure points.
Then I met a couple of friends online, who, when they were dating, adopted me in a non-kinky RPG we were all playing. I still call him Daddy, or my Aussie Daddy, to this day, though it never was kink-related. When I lived with him for a (US) summer/(Australian) winter, he preferred Sir in our play. They taught me about what power exchange really felt like. I loved it, though many will say online isn't the real thing, it was where I was first able to explore it. And explore it I did, in role play, in cybersex chats, in long-distance telephone calls. When I went to Australia, Daddy wasn't active in the community, but we made the best of our time together. Our kink relationship was mostly physical, but I also enjoyed the bits of D/s we tossed in here and there, as well.
It was a long while before I found that again. Hubby, a sensualist, enjoyed the physical play I asked for, but D/s was not something we managed to figure out on our own. When we found the community, our explorations took different paths, as I found two dominant men that I was drawn to, and he found his own path to kink.
This blog tells the story of my journey since then, for the most part. Exploring different types of D/s and the different ways to submit and serve, learning about taking and giving control. I have tripped and fallen many times. I have had high expectations, and been crushed by reality. I have lost sight of the path and been shown the way back. I have run headlong into the darkness, and survived the fall. I have been taught, guided, chided and chastised. I have been cared for, comforted, crushed and rebuilt. I have been programmed and reprogrammed. I have experienced amazing scenes, awesome service, and incredible love, trust and understanding. Submission has always been inside of me, and these last four years have made it a rich part of my life.
September 27th, 2012
Friends of mine have been talking/puzzling about their lives not being what they expected them to be. For some, this is causing great distress. So, I decided to take a look at the question.
Growing up, what did I expect out of life?
When I was little, I wanted to be an astronaut, doesn't everyone? The stars held me in thrall. Then I found out that astronauts didn't get to visit the stars, and sometimes their ships blew up, and I thought maybe I'd stay on earth til they got those things worked out.
Then I wanted to be a teacher. Until I found out that kids are cruel, and rude, and unmanageable sometimes. I thought maybe that wasn't the best place for me, and maybe I didn't even want to have my own.
So I turned back to the stars. I wanted to study them, from here on earth. Look out into them, and find the mysteries of the universe. Find other life. Figure out how life formed here. I was again in their thrall. But then I went to college, and calculus and E&M defeated me. So I turned away again.
To writing. I loved to read, it kept me entertained as a child, and I loved to write, to express myself in words, because my voice was so soft, and no one could interrupt me when I was typing or writing by hand. I could speak for myself in text, say anything and everything through writing. And I love it.
I work in a bookstore, because I love books. I love sharing knowledge, and helping people find the same joy in it that I did. I don't teach, but I help them get the information they want. I do not go to the stars myself, but can help other people get there.
But those are only jobs and vocations, those are what I do. What did I expect out of Life?
Growing up in the church, I expected to stay in the church. I expected to be a good little UM girl all my life. To get married to a nice UM boy, and worship every Sunday, and be a part of projects and work groups. And then I got older, and there were politics, and other view points, and intolerance, and hate. My faith became more personal, less contained in a building, less constrained by specific doctrine. I still consider myself a Christian, because I feel I live by Jesus's overriding message of Love. His words of love still speak to me, and I do my best to follow his example. I didn't marry a nice UM boy, or even a nice Christian boy. But I did get married to a very Loving man. And to me, that is what is important.
But where did all this poly stuff come from? Surely that wasn't "in the plan." No, growing up, I expected to have a husband, forsaking all other so long as we both shall live. It was even in our vows. Promised before family and god. But that doesn't seem very loving to me. To Forsake others? I didn't date anyone in High School, but my college relationships were rife with flavors of poly. Not my first, he was a good Christian boy. But most of the ones after that. I didn't have the understanding, let alone the language for it at the time, though. My second, still in love with his HS sweetheart, cheated on me and left me for her. I often played with him after that, even with a third friend sometimes, and still love him, though not in a romantic way. My third, had a 'zip code rule' that I always rolled my eyes at, but he and I had off and on things, despite his other relationships. My fourth, well, he was an odd bird, and I was trying to get back with others during that time as well. Hubby came into play that year as well, as someone I loved, but couldn't be with. Then my fifth and sixth, openly admitting to love for hubby while dating them. Playing with others while things with hubby went up and down and round about. But things were so messy, that when I got back with Hubby after college, I made the mono-demand.
Which lasted just over three years, until we both started falling for others. My experiment exploded, so I returned to a state of poly=pain, and agreed to swinging. That didn't go very well, either, and then we found the community here, and I softened and fell, back into poly, where I truly belong. This time, with resources, and language, and experienced people, who taught me to communicate, and to thrive in this lifestyle. Oh, it still goes up and down and sideways, but I am far better equipped to deal with it now, and far more able to accept the bumps and bruises, and keep on swimming.
That was the important lesson to me. It isn't about trying to keep my head above water, that's just a lot of thrashing around to keep from drowning, but you never move forward doing that. I've learned to keep on swimming, forward, through the waves, and tides. The only way up is forward, and it attracts fewer sharks if you swim fluidly forward than if you thrash around hoping to be rescued.
So, was this what I expected out of my love life? No. But it is certainly what fits me. Love, and plenty of it. To keep me going along my way.
But life is not just job and relationships. What about this kink stuff that fills my waking hours? What about the natural world and the stars I loved so much?
I grew up loving the outdoors. Going camping, going hiking, stargazing. Sitting by campfires, singing songs and exploring the woods. It is still my refuge. When things get too much. When I need to unwind. When I just need to get away. I go to the woods. I walk through the forest, I lie in the grass, I sit by the brook. Nature is still in my veins, but people now fill my heart.
I didn't have a lonely childhood, in my mind. I had friends, I enjoyed school. I went to parties. But I didn't have a Lot of friends, I didn't do the social butterfly thing. I had a couple best friends. That I would spend most of my time with. I never expected this to change, and it hasn't. I have kept my best friends, from HS and College, but they are far away. I have made a few more since, but not many. And it is with these friends that I spend my time. It is kink and poly that brought me to these new friends. And geekdom. I still do the geek-thing, gaming every week, and a group that goes to geek conventions and throws parties monthly. But the latter are also a part of my poly and kinky circles, too.
I've always had a kinky bone in my body, though, I didn't know it at first. Or at least not what to call it. I found it fairly fast, though, when I got old enough. Kink, I discovered, made sense to me, and was something I wanted in my life. It became part of my regular life with my second boyfriend, growing with my fifth, and really expanding when I met daddy online, and then in person, though I didn't find community until nearly a year after hubby and I moved back here, only just over four years ago. I tried once, just before we go married, but a missed connection kept us at bay for four years, due to moving out of state after the wedding. Kink, though, once I understood what it was, has always been an expected part of my life. And I am grateful for the people who have guided me, advised me, played with me, and taught me. Navigating the kinky community, and one's kinky self takes a lot of work and skills that are not necessarily the norm in regular society. And it has also given me an outlet for my early desires to teach and my later desires to write. These things are a part of me and kink keeps them in my life.
What about submission? How does that fit in with my life expectations?
Did I grow up thinking about how wonderful it would be to be controlled? How much I wanted a man to tell me what to do? How much I wanted to serve him? No. I grew up learning to be an independent, free-thinking, self-reliant woman. I went away to college, I went to Ireland alone, I went to Australia to meet daddy. I moved out of the house when I got back. I found a job, I supported myself. Sometimes I fell down, and needed some help, but I was mostly independent of my parents. I got married and moved away. No longer singularly independent, but still in control. In charge of my life, working now as a couple, to be successful. So, where did this submissive desire come from? How does it fit into my life expectations?
In my kink, it has always felt like the natural role for me. At first, it was a desire to be done to, as I think it usually is. I wanted to receive all these sensations, I desired to be spanked, to be pinched, to be bitten, to be held down, to be bound. So in control, so strong, so independent. I wanted it to be taken away. At first, I wanted to know that these things were okay. That I could still be strong and independent, and in control, even though I wanted and liked these things. I didn't have control over what turned me on, but I wanted to know that I was still in control of myself and my world. My body, my RA, took some of that control away from me, so I gained a desire to control the pain I experienced. I wanted to have the pain that I wanted, not that my body just threw at me. These things came first.
Then I met strong, dominant men, and it wasn't just about play anymore. It wasn't just about top and bottom. It was about Dom and sub. It was about being able to give up control, giving them control, and the freedom I found in doing so. Not just in giving to them, but in receiving as well. The give and take, the cyclical relationship, that requires love and trust and work to maintain. It feels good to submit to those I have chosen to submit to because they chose to dominate me in return. One-sided relationships happen, but they are not fulfilling in the long run. The joy and fulfillment I found in submission, blossomed from curiosity to expectation and is a part of my life I do not ever want to be without.
Expectations change as life changes us. But once we find those things that make our lives wonderful and whole, it no longer matters what we once thought we would be or do. It is what we are now, what makes us happy and fills our lives that matters most. No use worrying about what we thought would be, stay in the present, work for what you want now. Not what you thought you should have. If I'd stuck with my original plan, I'd be pretty much out off luck now, NASA's ended the shuttle program. Expectations are helpful, but don't let them stay stagnant while life changes all around you.