January 17th, 2018
Self care isn't just about eating right, exercising, and sleeping. It is also caring about your own happiness, and not staying in situations that make you miserable. It's about speaking up for yourself and going after what you want. I am trying to do a better job of this (aren't I always).
I most often find it hard in situations where I have a responsibility: to an SO, to a group, to friends. I feel like I must do the thing, even when I don't want to. And I sometimes start to resent the thing and feelings of not wanting to grow even more. Yet, I continue to feel like I have to do it, especially if other people opt out, leaving myself and others to pick up the slack. They are doing what makes them happy, or what is right for their situation, but then, I feel like I cannot do the same.
These feelings are complicated by my Service relationship. He says none of us should do what doesn't make us happy. That if we're not enjoying the group/event, we don't have to be there. But part of our relationship is me helping him with the group/event, my service is about making his life/job easier. I feel like, if I don't go, I'm making his life/job harder. So, I write the story in my head that not going is a failure of service.
Also complicated because I want to spend time with him. If I don't go, I don't see him. If I don't go, there's no chance (however small) of playing or practicing rope with him. He has recently made more time for us to spend together on Monday afternoons, and I really appreciate that. It's a different sort of time than event time, though.
Despite my two jobs, my life really is uncomplicated. I have no kids to take care of. my jobs are both day-time jobs, and one is incredibly flexible. I have a regular social schedule. Monday – Poly Family, Tuesday – Gaming, Wednesday – Kink Class/Practice. Monthly Kink Party (sometimes two nights). Monthly-ish Geek Party/Convention. Monthly Date Night. I have a really nice life.
I want to find a way to put the kink and the connection back into those weekly/monthly Kink events, because right now they just feel like work, and stressful, annoying work at that.
I think this is really the crux of it. I don't have fun at these events anymore. For the monthly, I rush to get there, then I stress at who is doing what, and when, and who isn't showing up. Then everyone asks me all the questions, because I'm the one who spends the whole night inactive, just watching over it all. And half the time, I then have to leave early because of Saturday morning work. On the weekly, I end up doing work because Life keeps happening to the official staff, and it's not their fault, but I am put back in unhappy memories of being stuck at the door, unable to practice/play. Frustration levels rise.
February 10th, 2017
I had a really nice time at WW last weekend. I got to hang out with many members of my chosen family, and one even offered me a bed, so I didn't have to drive home in the middle of the nights. It was fun to hang out and snuggle and go to classes together.  I even got to do some rope with him when we went to afternoon classes, including one very intense, randomly generated groundwork tie.
I had two scenes over the weekend, one each night. One a reprise of a last year's scene with an old friend. This time with more pressure points than body drumming, but a good mix of both. He pulled much writhing and many squeals of pleasureful pain out of me with pushing his nails into points on my calves and thighs.
The other, with him, our usual, extremely enjoyable flogging, beating, whipping mixture. Pounding my back to the beat of the music. Spinning me round for whip kisses while he looks into my eyes. And a good few hard shots with a leather cock to lay some nice defined bruising on my thighs. I even asked for a light dragon tail tip cool down to settle me back to earth, since there wasn't enough room for the full whip. Then we went to the rope room to sit and chill while I rested my head on his thigh and he occasionally stroked my hair. We saw many beautiful rope scenes while we relaxed together.
There was also service throughout the weekend. Fetching drinks and chocolate, monitoring his space when he flogged others, helping with tools and clean-up, watching his bags when needed. I also did a little bootblacking for the friend who scened with me. He had shiny boots, so I actually got to use polish on real leather boots that weren't my own.
One of the classes I went to in the morning, before he arrived, was on Service, given by Mollena. It was a really fun, engaging, and educational class. She spoke not only about giving service gracefully, but receiving it gracefully, as well. She talked about how service is part of a power Exchange – heavy emphasis on the exchange. If you, as a service giver, are not getting anything from the one receiving service, then it is not an Exchange. There are many ways to create this exchange, and it's important to figure out what you need, not just what you can give.
Sometimes what you are getting is the attention of the person you are serving. She gave a great in-class example. She asked someone in the back for a glass of water, and while they got it, she went on talking. When the woman handed her the water. She then looked right at her and asked for another, and then paid full attention to the woman the entire time she went and came back with the glass of water. Holding her with her eyes when the woman gave her the water and as she thanked her for it. The entire class felt the difference.
She also talked about being your True Self. How some of her early service relationships/trainers had her providing service that she was unfit for or uninterested in providing. She told some really horrible stories about the results of that service. She advocates for deciding for yourself what service you have to offer, and finding the person who wishes to receive that service. Being a slave, she told us, isn't about becoming what someone else wants you to be, but about being yourself and connecting with those whose needs match what you can offer them.
Let's not forget the Prime Directive either, which I have talked about here in other words: "It is the primary responsibility of the slave to protect the master's property at all times, up to and including protecting the property from their master." This is not only about speaking up for yourself, and making sure that you are being taken care of, but it is also about self care. That is one thing I struggle with every day.
It was an excellent class, and I still have more processing to do on it.
All in all, it was a very good weekend.
December 28th, 2016
I don't have a thing for military uniforms or police uniforms, but I do, occasionally find myself attracted to the men who wear them. Sometimes it has nothing to do with their profession, and sometimes it does. It isn't the uniform, I rarely see them in said uniform. It has more to do with attitude, with the expression of their authority that comes across regardless of what they are wearing. I do have a thing for authority figures. That's no secret.
Some of my more rare fantasies, that I haven't indulged in awhile, and I'm not sure I've even ever posted about it, were a prisoner fantasies. Both as a military prisoner, or being arrested by a corrupt police officer. Gods, I haven't even thought about those fantasies in ages. The military prisoner was sometimes an interrogation fantasy (caught spy). Sometimes they were more along the lines of naughty girl offering sexual favors to the authority figure to get out of trouble, like the teacher/school girl fantasies. Other times it was authority figure forcing himself on the hapless prisoner, as a slightly more power exchange-based rapey fantasy. Given all the trouble in the world, military and police, probably explains why I've strayed away from those these last few years.
It all comes to mind tonight because of my spiral of thoughts on the way home. The line of it was along being "inappropriately attracted" to a new(ish) cop friend of mine. I was going in a circle around that phrasing. Inappropriate because he has a girlfriend and kids (not sure who mother is), and is not poly. Arguing that being attracted to someone isn't inappropriate unless you commit inappropriate actions based on that attraction. Then arguing that it isn't the cop-thing that I'm attracted to, but his whole person – funny, caring, affectionate, geek, etc. When I see that he's wearing his gun, for example, it kinda freaks me out, and the uniform isn't especially interesting to me. But it is the air of authority he carries around that is part of the attraction.
Inappropriate or not, my attraction to him makes me feel all awkward around him when interacting out of character (tabletop gaming). He commented, when he saw the Christmas present I gave him, about deserving a hug for it. I really wanted to ask for the hug, but felt super awkward and didn't, because I "wanted it too much." (A feeling I think I have posted about before.) He likes giving hugs, too, it wouldn't actually be weird for him, I'm pretty sure. But I'm over here being all awkward and shy because – attracted. Silly little imp.
Time for bed.
December 15th, 2016
I posted a lot in November, and haven't posted since. Sorry about that. I've been taking lots of Me Time. Playing video games, watching Netflix, relaxing, and even some cooking. Looking forward to some quiet holidays. I've got my usual short family visit at some point, puppy-sitting, and a small NYE gathering coming up. A nice quiet holiday season.
There was a nice class on tea/dinner service last night. My favorite part of the class was the discussion of Service as a cycle of energy exchange. The presenter discussed how the Recipient provides opportunities for the Server to provide service. The Server in turn, performs the actions. The recipient receives pleasure/comfort from the actions, and the server feels pleasure/comfort from performing the actions. There is also opportunity for gratitude, discussion, and compliments. Service is not one-sided. There have to be two engaged people, or you would have no one to serve.
Looking forward to the conventions coming up. DeCon and Winter Wickedness. I still have to get my tickets, but I should be good to go for both. I don't have any particular plans, but to have a good time with friends and loved ones. I'm sure plans will get sorted out closer to. A bit distracted and thoughts scattered today. I'll try and get back to posting substantial things again soon.
November 18th, 2016
I keep missing days. This week has been especially bad for it. Stress and life keep be busy and distracted. Two jobs, a busy social schedule, and making/eating way too much food due to the above. I made a pretty decent dinner last night – chicken, veggies, and potatoes. All good. But then I made half an apple crisp (bread pan, not brownie pan)… and ate it all. Halloween was three weeks ago, but I've been eating chocolate almost every day since. And not just at work, but buying chocolate when my Mom visited, too. Bags of dark chocolate bark – on almonds and one pretzels. Delicious, I've gotta slow down, get back to dessert once a week. Unfortunately, we're heading into the holidays – Thanksgiving next week, and Advent and Christmas after. And work is planning a "dessert potluck" at the beginning of December – as if we don't have enough cakes and cookies there already. I may need to get a different job just to get away from all the sweets, let alone for financial reasons.
So, I'm missing days of writing, because I let myself get distracted. I moving so quickly through life, going from one thing to the next, that when I sit down at night, I just want to shut off. I'm feeling more forgetful, too. Leaving things places. Not remembering reminders I've been asked to give him. I put stuff in my phone, but it's a flip-phone, so I have to remember to dig into the note file to see what I'm supposed to remember. It's almost as bad as the Remembrall from Harry Potter.
None of this is helping all the feelings of insecurity and uncertainty. I try to set schedules to create a feeling of stability – but my body overrides it more than not. A job with flexible hours is great, but trying to convince an exhausted body to go in when I "really don't have to" is, at times, impossible. I do better going when someone Else is expecting me (my regular boss, him, the gaming guys). Same way I am with studying. Sure, I love learning new things, but unless someone else is expecting an assignment turned in, I don't prioritize it.
I've spent most of my life focused on making other people happy. Living up to the expectations of my parents, my teachers, my bosses, even my boyfriends. He has been very good at helping me remember to put some focus on myself, on creating health and happiness for me. But even that has an outward focus half the time – "cannot serve from an empty cup." It isn't for me, it's so I can serve him. We often talk about how someone with a serious problem won't change just because you want them to change. They have to want to change themselves.
Change is hard. I've made a lot of changes in my life over the past few years. Got a new degree, changed job fields, changed jobs, changed apartments, started seeing a new guy. Soon there will be a divorce. And soon there will be another job change. For someone who spent 13 years in one job, this has been a very stressful year – two internships, three jobs, and looking for a fourth. Trying to create a new "normal" for myself.
I did an experiment at the beginning of fall, to try to change some of my habits – create new habits. I bribed myself to do these things each day, with money I didn't really have, but could find and reallocate to something "fun" for myself. It worked somewhat well for two months. But once stress reared up again, the habits disappeared. It made me a bit more aware of the bad habits I was trying to replace, but it has not continued to be much of a change. A tiny baby step in the right direction. I need to make more.
Winter is coming, and I've got to stay motivated. I've got to stop missing days, not just of writing, but productivity. I accomplished a good bit while Mom was in town, but as soon as she left, progress slowed to a crawl. I am important, I am worth the effort, I am "fantastic and wonderful" by his words this morning. Words I really needed to hear today. Words I need to believe in and act on.
I am very lucky in this life, to have this life. Full of love and friends and family. A job, an apartment, enough food, a car. I have the opportunity to follow my dreams and desires. I cannot let that go to waste. I will stop missing days, and live this life to the fullest.
November 7th, 2016
I've talked about my masochism many times before. About how it's not just about pain, but "intense sensation." Especially controlled, intentional, intense sensation. I've talked about my RA, and how that pain is unwelcome, unsexy, and uncontrolled. I've talked about pleasurable stimuli, as well as painful stimuli.
Sometimes, though, it doesn't even have to be intense. Light fingertips on my skin. Warm hands stroking my body. Whispers of breath on my neck. Lube rubbed over latex clothing. Rope pulled across skin, or wrapped around limbs. I like sensations.
But not just sensations. I, like most people, am far more complex than a single kink, or even two, or three.
I like power exchange. The way he can just look and point. Or grab me by the hair. Or smack my face. And I'm there, reeling into subspace.
I like roleplay. School girl, vampire, predator/prey. Fulfilling deep hidden desires as someone, something, else.
I like sex. Teasing, toying, hands, mouths, bodies, hours long sex.
I like bondage. Take down ties, corsets and clothing, prisoner ties, eeling, transitions, suspensions, flying, experimentation, encasement. With leather, metal, ropes, saran wrap, duct tape.
I like fear. Playing with breath play, needles, stun guns, sparklers.
And many more.
Sure, some of these things have the intensity in them, too. Though, not all, not always. Sometimes it's about relaxing, spacing out. Letting go of the "real world" and delving into yourself, or each other. Making those connections that keep us grounded, secure, and happy. Or making connections that send us soaring into the sky, if only in those moments.
There's no reason in this world to be just one thing. Be everything you want to be, everything you can dream.
September 18th, 2016
Two weeks in, and I've already messed up at writing/posting more. I have my reasons and my excuses – moving, super stressful weekend last weekend, etc. etc. But those won't solve anything. I even had things I wanted to write about last weekend. I don't remember them now. It was the big event I didn't go to last weekend, so there were things I wanted to say instead. I wish I had at least written them down. Ah well. It's a new week, new things to say. In theory. 😉
I'm slowly working on tidying up. I've gone through clothes so far, sold a couple pieces and donated three bags, and thrown out another bag worth. Some of that my club/event clothes, or things that were pretending to be club/event clothes, that I never actually wore anymore. Getting rid of objects I don't/won't use anymore. The book I read says to keep only things that bring you joy. In order to create a home that fills you with joy. So, that's my goal.
I want to create a home in my new place, that fills me with calm, joy, and creativity. I want it to be a space where I can (and want to) create many things – a new life, new writings, new projects, new relationships, and new bonds in current relationships.
Life can stagnate, if you let it. Working the same tired job, with the same tired attitude, doing the same things every day, every week. Losing sight of your dreams and your goals. Losing sight of the wide variety of experiences just waiting out there for you. But life is change, living is being in a constant state of change. Of learning, of experiencing, of doing.
I've been differently focused lately – focused on moving, on stresses, on things I don't want to do. I even showed up in Pants on Friday night. The skirt and dress were right next to me in my bag, but my focus was on too many negative things, that I walked right up to him in jeans. He had to say something before I even realized what his expression meant.
He asked me whatever happened to "just do" and I made some smart-assed comment in reply. He had just found those paragraphs again while cleaning, and wanted to share it with me. (I just went looking for a post that included the paragraphs and could not find one, how odd.) And I walked up in Jeans. Yes, I definitely need to refocus.
December 16th, 2015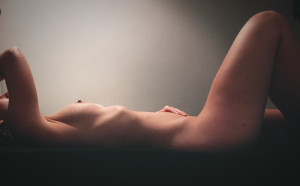 Photo courtesy of The Other Livvy
The only place where the smartest and hottest sex bloggers are featured under one roof every month. Whether you're looking for sex journalism, erotic writing, relationship advice or kinky discussions it'll be here at Elust. Want to be included in Elust #78? Start with the rules, come back January 1st to submit something and subscribe to the RSS feed for updates!
~ This Month's Top Three Posts ~
What becomes of the broken hearted…
~ Featured Post (Molly's Picks) ~
You can hear it in my voice.

Fingers – Please Fuck me With Just Them
~ Readers Choice from Sexbytes ~
*You really should consider adding your popular posts here too*
Don't tell me sucking dick is easy
All blogs that have a submission in this edition must re-post this digest from tip-to-toe on their blogs within 7 days. Re-posting the photo is optional and the use of the "read more…" tag is allowable after this point. Thank you, and enjoy!
Erotic Fiction
FFC #7 – TIME TRAVEL : STOCKINGS
Climbing The Corporate Ladder
A Love Letter From The Rebound Champion
Virgin Traffic Stop
A Desire To Be Watched
It's just sex…
His Gift
Like Blue
Thoughts & Advice on Sex & Relationships
Virginity
V for *ahem* not me
The Lost and Found
Woman in Repose

Sex News, Opinion, Interviews, Politics & Humor
Amy Schumer's: Sex Acts for Girls
James Deen, rapist?
The Trouble With "Lady Parts"
Erotic Non-Fiction
Camming On Halloween
Fresh From The Shower
Story Of Endless Love, or Just A Cold Cure?
Strap-on Fun
The moment
Bookends (side one)
"Ropes? There are ropes on this bed?"
Gawan: hands and mouth
Tremble
Poetry
Orchestral Manoeuvres In The Dark
"Longing" – From Coming Together: In Verse
Denial Denied
Thoughts & Advice on Kink & Fetish
Jessica Jones and Choice (Spoilers)
I want to be your submissive slut (sort of)
Memories of wax
Getting Stuck In a Rut and …
Primal Hunger. Owning It!
Blogging
Writing About Writing
December 14th, 2015
I've been (and am) under the weather. (Where did that phrase come from?) So, I didn't get my post out last week. Thought I'd drop a few links of other people's stuff to keep you tided over. eLust coming in the next couple days, too.
Kimchi Cuddles is a pretty awesome webcomic on "poly, queer, and genderqueer issues" and it's the last day of her funding push: https://www.patreon.com/kimchicuddles?ty=h
Curious about this book: Stories from the Polycule.
You should check out Ferrett's blog and his published works: http://www.theferrett.com/ferrettworks/
An interesting post by Bendyogagirl about Balance and D/s: http://www.bendyogagirl.blogspot.com/2015/09/balance-among-unequals_28.html
November 26th, 2015
Jessica Jones – Netflix's newest Marvel Superhero show. 13 episodes all released at once.
(Possible Spoilers Ahead)
The guys had showed the preview at gaming. They'd talked about the back story. Friends had posted Trigger Warnings as well as praise for it on FB. I knew what I was getting into. On the surface.
I don't suffer from PTSD. I haven't had a traumatic past. For those that do and have, I imagine JJ would be quite the challenge to think about, let alone watch. I didn't see any reason why it should bother me at all. Other than on the surface.
I identify as submissive. I enjoy power exchange from the giving up control side. I fetishize being under someone else's complete control. I have a con-non-con rape fetish. I like being told what to do. I like the thought of being used. I've not been careful about my boundaries in the past.
JJ was a different kind of mindfuck for me. Watching the effect of complete control wielded by someone without a conscience. Watching the effect it had on the survivors. Watching her do what he said without him exerting the mental control. Shouting at the TV not to do it, he didn't control her anymore. But she's a hero, so she had to, to save the other people.
It churned up some stuff inside me. Doubt, disgust, fear. Why did I want those things? Was I so weak willed that I wanted someone else to control me? Do I not have any self-respect? What if I ran into a guy like that (not super, but charming, controlling, abusive)? Hadn't I already let a few guys do that to me? Not to that extent of course. Remember the one who convinced you to lie to your best friend? Remember the ones that had you do things you didn't want to do? Remember thinking you were not worthy of boundaries? Could that all happen again?
(Definite Spoilers Ahead) Read the rest of this entry »