April 17th, 2014
Feeling like a raw exposed nerve too often these days. Where's the protective sheath gone? Why can't I deal with noisy people? Why do little things bring me to tears? I'm an emotional person, I get that(and as he mentioned, just because there are no physical signs, there's still a cycle), but sensory overload, too? At normal places like practice and bars?
And reverting to old online habits to be social. I can deal with people without the noise. I'm in a chatroom with friends. Pondering going back to an MMO. Making plans for much smaller groups, or one-on-one. I want to be social, but I'm so tired, and large groups in person, or loud people just drain me so fast.
Need to recharge. Maybe I can spend some time on campus this weekend, or at the reserve. Nice and quiet, and maybe even sunny.
I've got big events coming up, gotta get back in gear. One is outdoors, though, can wander off to the woods if I need to.
And then there will be England.

April 10th, 2014
I just watched an episode of House, M.D. about a blogger. She blogs her entire life (except her BM, that is), and it got me wondering about my blogging. I blog once a week here and on my family-friendly blog (which is like my weekly call home, as generally it is only my family who comments on it, though a few friends do read it, too). I've been at this blog for nearly five years now, with 413 posts including this one (I'm sure the actual 5-year mark will be a fun celebration of links or something).
I didn't post last week, and I really wasn't sure what I was going to post about this week. I don't share a lot of the Really Personal stuff here, and sometimes, I just feel like I don't want to share anything. Other times, I wonder if I have shared too much. But I still come back here (nearly) every week. Because I want to share with you, my dear readers. I want to be the voice saying, you are not alone. There are others like you, who feel the way you do, who have the same problems and missteps. This is how I give back. I was welcomed by my kink community, and I want to help others find their own, even if it is just by letting them that such a thing exists.
I was trying to explain my desire to serve to a friend this week. I went searching the Service tag on this blog, but did not find a post that really explained my view clearly and succinctly, to share with him. There are lots of posts that mention it, or talk of a specific example. But, getting right down to the heart of it, did not seem to be there. So, I told him: helping people fills me up.
It really is as simple as that. I've lasted in the retail industry for eleven years, not because I love sales (hate it, hate it with a firey passion), but because I love helping people. And yet, he still had to point this out to me a few years ago, when I bristled at the idea of being a service sub, if only because I disliked the examples I had to that point. I'm still not sure that I would be a service sub for any future partner, but I know the caretaker in me comes out regardless of whatever dynamic we may or may not have.
I went to a really awesome service intensive this past weekend, but when I looked back over my notes, I wasn't really sure what I'd post about it, other than a general list of classes and that they were great. I didn't want to reiterate what the teachers had spent so much time creating, it felt like I'd be stealing their hard work if I posted about a class individually in depth. So, here's an overview.
I learned about mindfulness and gracefulness in each act of service. I learned about pouring tea and catching drips. I learned about the difference in leather-care opinions between leatherworkers and bootblacks. I learned about folding napkins and towels into fun and amusing shapes. I was reminded that receiving service is not passive, and involves just as much vulnerability as giving service. And I learned about gentle massages and nerve stroking. But more than that, it was a very small group, which enabled me to meet and connect with some really great people from the local area, and from as far away as D.C. and Minnesota. We had a wonderful time and are already asking to do it again.
As per my last post, even after a class in mindfulness, I went to lunch Monday and forgot to change into a skirt for him. My mind was so full of other things that when he looked at me funny, I didn't even realize it until he pointed it out. I spent last night digging mud out of his boot soles, after he went to the dog park, as penance. He thanked me today, and even so, my brain was full of wishing I'd done better. Don't I always? But I did a better job at cleaning them than I've ever done before, so I'll be happy with that. And I'll ask the other bootblacks for tips on Saturday.
Well, considering I wasn't sure if I was going to post Anything today, I'd say that's a fair bit of rambling about service. Good night, dear readers, see you next week.
March 29th, 2014
Seems like reality is always a step behind intention. I set my mind to something, and then I fuck it up once more, just for good measure, before I can really move forward again. It solidifies things, though, makes the problem clearer, and forces me to find real solutions instead of just words. To make plans, create lists, and really see the full scope of the issue and what needs doing. So there is that, at least.
The weather needs to stop following suit, though. Ready for spring, and it's supposed to snow again today. Not looking forward to driving in the mess.
I don't have much to say this week. That's why I'm so late. It's my spring break, and I've kinda just been laying low. Relaxing and not thinking about much of anything. I'll try to post an erotica soon, it's been too long since I've written a story. Didn't even manage to submit to the anthologies I planned to these last couple months. So much work with school has diverted my creative juices. Only so many spoons available. Time to find some more.
March 20th, 2014
So many thoughts in my head and things going on. The year of changes, I've been calling it.
Another blogger and friend has been writing lately about being herself, reclaiming herself, and not hiding behind the masks any longer. This got me thinking about me, how I behave, how I am now versus how I have been in the past.
Have I changed? Have I learned? Did I learn anything at all? Am I different? Or just living in a different structure? Am I being my own true self?
I look at where I am now, and it looks different than where I was five and a half years ago. But it also looks eerily similar. I have one stable relationship with the expectation for another at some point. There is much uncertainty where that is concerned, but a desire on both our parts for it to work, for the benefit of all. I have stepped through some uncertainty and insecurity, and am looking outward again. To my friends and chosen family. To making plans and having fun. To meeting new people and trying new things.
I have many bad habits I need to work on, and I see hints of others that I have not acknowledged before. Patterns I do not wish to repeat. Addictions that I must avoid (no, I don't mean to avoid chocolate, ever). But I feel like I have learned and grown stronger. Hindsight is 20/20, but I'm hoping it will also help me see the traps before I fall into them again.
I am still me. I am not perfect and never want to be (okay, okay, I know I never will be). I am still exploring my path with no arbitrary restrictions. There are agreements in place, and lines of communication are open. I am learning to say why not, and honestly consider the answer. "I can't" should not be an automatic response. I'll start with "let me think about it," and go from there to action.
Life is here to be lived. Joy to be found. And love to be shared. And each and every experience is unique. I am not here to hide, but to live a fabulous life full of love and joy and more. Carpe Diem, as they say.
March 17th, 2014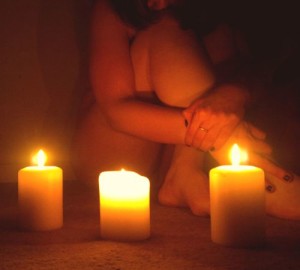 Photo courtesy of Understanding Flutterby
Welcome to e[lust] - The only place where the smartest and hottest sex bloggers are featured under one roof every month. Whether you're looking for sex journalism, erotic writing, relationship advice or kinky discussions it'll be here at e[lust]. Want to be included in e[lust] #57? Start with the rules, come back April 1st to submit something and subscribe to the RSS feed for updates!
~ This Month's Top Three Posts ~
The Posh Life of a Sex Toy Reviewer?
~ Featured Post (Molly's Picks) ~
Society for Prevention of Cruelty to Sadists
~ Readers Choice from Sexbytes ~
*You really should consider adding your popular posts here too*
All blogs that have a submission in this edition must re-post this digest from tip-to-toe on their blogs within 7 days. Re-posting the photo is optional and the use of the "read more…" tag is allowable after this point. Thank you, and enjoy!
Erotic Fiction
The Watchman
Short Story: Tucked Away
Property's Progress
Glass Houses
Proud and Prejudged
You'll Do…. Now Step Closer.
Pet Ballerina
Superotica Valentine – Day 7
Get In Me, Daddy
White Gloves
Blogging
Posting a photo a day!
How to Handle Your Junk in Public
My first trick on a corner
Mid Morning Musings ~ The Catharsis of Pain
Francesca Woodman Inspired Self Portraits
Eve's Quandary – Blogging Between Fig Leaves
What I Be
Sex News,Opinion, Interviews, Politics & Humor
Why 3 out of 4 young women don't masturbate
An Open Letter To Sex Toy Manufacturers
Daily Photo – Day 1: Full Disclosure
Thoughts & Advice on Kink & Fetish
Fantasies, deep and dark
Fun with ropes
Where we started from
Kink from a humbler perspective
To Err Is Human, To Punish May be Advisable
Reader Q&A: How does a sub say 'no'?
Finding Balance
Erotic Non-Fiction
Suspended
Sister, Oh Sister
My First Trick
This one's for you
Angela's orgasm
His Rope Show
Finger Banging With Daddy
Feeding Submission
Valentine's Day Diary
Balance at the Boat Launch
Rope, Rhino Cock, and a Balancing Act
Exquisite
Thoughts & Advice on Sex & Relationships
Monogamous, Kinky Couple-Friends
As Lust Fades
A discussion with Mom
When Did You Realize You Were Dominant?
How to Fake an Orgasm
How To Increase Your Libido Without Cialis
Writing About Writing
Talking Dirty
Fiction! Thank You!
Poetry
I'm Willing To Earn The Right
Bad habits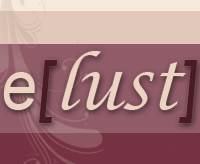 March 13th, 2014
I discovered this book I Wrote This For You at the store today. It comes from this blog: I Wrote This For You. I don't have much else to say today, so go there, look and read.
March 6th, 2014
Sorry for all the mindless blather last month. I'm sure some of you liked it, but I'm equally sure some of you ignored it entirely after the first few posts, if that. I often comment here that I'm not good at social media. Really, I'm just not good at social in general. Interacting with a whole bunch of strangers is not really my thing. I like small groups of people I know. Which makes having started an anonymous blog seem like a very silly idea. But I wanted somewhere to write, without all the scrutiny. The blog has become less and less anonymous over the years, through my own efforts, as well as friends passing it along. And, given the low volume of comments, it is still pretty much low on the scrutiny. I do appreciate those who take the time to reply, but that's not what this ramble is about.
Social ability. I'm not the creepy guy, or the stalker girl. I am the quiet one, the shy girl just watching from the edge. I've pushed myself to introduce myself to people at gatherings lately, but then I don't know what to say once I've gotten (and forgotten) their names. I recently abandoned plans to go to a movie night because that many people in a small space seemed way too taxing, so I hung out with one person instead.
But even there I'm fairly hopeless. I hardly ever hang out with friends. My polycule, yes. Going to the regular events where crew is working/supporting, yes. Gaming once a week, yes. But hey let's go to a movie, watch tv, or have dinner? Hardly ever. Ex-lover and I have lunch once a month or so. In six months, the blacksmith and I have managed dinner twice. Yes, I'm busy with work and school, but tonight I could have gone to a munch, a sangha, or a write-in, and instead, I stayed home.
I'd like to say it's just a phase, trying to balance two classes, full-time hours, and a load of stress(insecurity, fear, frustration), but I'm kinda always like this. Though the desire to hermit is a bit stronger right now for all the above.
I've never really considered myself to have a fear of abandonment, but I'm starting to wonder. I moved around every five years or so growing up. Lost friends. I have three friends left from HS, but no one from grade school, and I really only talk to one of the HS friends on a regular basis. College, everyone moved to the four corners of the world, and though there are two right in town with me who I considered close, I really only talk to my best friend in England regularly. College relationships did what college relationships do, none lasting more than a few months. Heck, some of them were better After the break up. I am highly cynical of new people, trusting only superficially, waiting for that misstep, or for them to move right along.
I also think I've been watching too much Dexter. Comparing oneself and one's relationships to a fictional serial killer and his friends and family, is probably not the best way to cheer yourself up. And for those who are also fans, I just finished season 4, so there's that, too.
I'm not a bad person, I'm just struggling with relationships right now, and insecurity. They always say that you have a lot of people who call themselves friends, but true friends are few and far between. I am truly grateful for those few I have found so far.
February 28th, 2014
5 Favorite Scenes I've Posted
Top 5 Viewed Scenes I've Posted
February 28th, 2014
Favorite Toys
Nipple Clamps
Floggers
Strait Jacket
Hemp Rope
TENs Unit
February 28th, 2014
Favorite Computer/Video Games
Kingdom Hearts
World of Warcraft
Super Mario Brothers 3
Lego Star Wars
Where in Europe is Carmen San Diego?