May 16th, 2013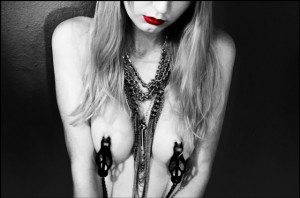 Photo courtesy of A Penny for Your Dirty Thoughts
Welcome to e[lust] - The only place where the smartest and hottest sex bloggers are featured under one roof every month. Whether you're looking for sex journalism, erotic writing, relationship advice or kinky discussions it'll be here at e[lust]. Want to be included in e[lust] #47? Start with the newly updated rules, come back June 1st to submit something and subscribe to the RSS feed for updates!
~ This Week's Top Three Posts ~
~ Featured Posts (Molly's Picks) ~
~ Readers Choice from Sexbytes ~
Dildology: The Science of Sex Toys

All blogs that have a submission in this edition must re-post this digest from tip-to-toe on their blogs within 7 days. Re-posting the photo is optional and the use of the "read more…" tag is allowable after this point. Thank you, and enjoy!
Thoughts & Advice on Sex & Relationships
The Vagina Thief
The Role of Feelings in Swinging Lifestyle
Why I Feel No Jealousy
Spontaneous
I Asked SilverHubby to Respond to a Comment
Mastering Masturbation in 7 Steps
The One Where I Face Reality
Sex News, Interviews, Politics & Humor
The Cycle of Change, Simplified
My IMsL 2013 Keynote
Thoughts & Advice on Kink & Fetish
Kink of the Week #5: Roleplay
How To find (and catch) a Male Submissive
How to be a Good female Sub
The Master's Voice
Kink of the Week #5: Roleplay
"S&M: The Dark Side of Gay Liberation", 1975
PolyAnna's Musings: Choosing Revisited
KOTW-Roleplay: W's Perspective
Brat-tastic!
Liberating the Fisherman's Wife
How much realism should be in BDSM erotica?
Erotic Fiction
Sunday Morning
Warehouse 69 Episode 2: The Marquis' Crop
Sunday Morning
Salivate
Suffer
Bend Over, Bad Kitty!
Dirty Sexy Money
Lolita Twenty-Thirteen, Part Four
Erotic Non Fiction
My First MMF Threesome
That Smile
What Wet Dreams are Made Of…..
A Good Match
I was a Naughty Girl
Jets
Right Here. Now.
I fantasize about blowjobs & being a good girl
Poetry
Things to Wear – NaPoWriMo
Blood Lust
A poem for Rose
Vanishing
Colorless
Subby Space
Blogging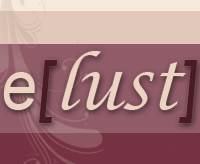 May 13th, 2013
She felt him behind her. She was wrapped in his arms. His hot breath on her neck. He sank his teeth into her throat.
May 9th, 2013
Itchy, twitchy, brain all messy. Linkin Park on the mind. It's hot and work has been rough this week. Lots of heavy lifting and rearranging of entire sections of the store. I can't get my brain to settle down to write. I posted a couple poems other people wrote on my other blog. I watched Gone in 60 Seconds with my dinner and fell asleep during the final car chase. Woke myself back up to blog and my brain doesn't want to cooperate.
So, what am I up to these days? Let's start there. I have completed my application for grad school in Library and Information Sciences. Just waiting on the last transcript to be processed. I'm still trying to edit my erotica anthology, but my friends' lives are all super busy, so editing is bogged down. I'm transcribing my journals and printing out blog posts, to work on a long nonfiction piece about poly, D/s and S&M. And I'm looking for a library job and a new apartment, with W/D hookups.
What else? I had a really nice flogging scene with him last night. The space rules kept it from being an all out cathartic screaming breakdown of a scene. But I stood up well, breathed through, found some good space. When I sat down to clean up, I had a nice cry, and a snuggle and grin from him. My back is all pretty and tender today. Had some trouble when he went after my breasts, I couldn't keep my hands behind my back, they were so tender. I was either grabbing at his hands or trying to cover my mouth. He brought me to tears just pinching down solidly on a nipple for a half a minute or so.
Having personal space issues. Don't want to be touched unless I want to be touched, if that makes sense. I don't usually have personal space, but with some people I do. People I don't like, people who creep me out, people I don't know, or people I'm having a problem with. It's my body, I don't have to let you touch it just because you want to. Ask.
Still haven't decided about COPE. It seems an odd thing to be considering without a partner going. Why not just save the money for something else? I probably will, but I do have friends going, and the classes are fun, usually. I don't even know who's going to be presenting this fall. Wonder if they'll announce any before ticket sales. Probably some of the names, I imagine. In a weird place in life. So much changing.
Busy month ahead. Hanging with friends this weekend for geekery and birthday party. Next weekend is FFF with a class on Rape Play, then an Izzard themed party. The weekend after that is camping. I haven't gone camping since high school. Need a sleeping bag, still. And lots of early morning working on the weekdays. Wohooooo…
May 6th, 2013
His hand snaked up into her hair, fingers curling tightly against her scalp. His lips brushed her ear as he whispered softly, "I love you."
May 2nd, 2013
There is something growling inside her tonight. She's looking for a fight. Not an argument, not to win, she just wants to fight, to struggle, and to be beaten down, held down, forced to surrender.
He sees the gleam in her eyes, the set of her jaw. He can sense the tightness in her body, as she comes to the bedside. Usually, he would just point to the floor and she would kneel and relax, but he knows that isn't going to work tonight.
He grabs her roughly by the hair, fingers tight against her skull and forces her down to the floor. He gauges her resistance by her hands on his, instead of in her lap, the tension in her neck, and then he pulls her back up and shoves her onto the bed. Usually, she would stay where he put her.
Tonight, she scrambles up onto the bed and turns to face him. He glances down at his toybag, considering his options. Rope. Metal. Canvas. Clamps. Gag. Hood. Tape. One step at a time, he scoops up the handcuffs.
He grabs her arm and snaps one cuff on before she can pull away. Now she does, but he is stronger, holding the captured limb, while he tries to grab the other. She squirms and holds it out as far away as she can, so he twists the one he has behind her back, forcing her onto her stomach, and pins it with a knee. Using both hands, he captures and twists the other to meet the first, locking it in.
Off the bed again, for the next item. She rolls back up to her knees, glaring at him. The familiar jingle of nipple clamps has her growling out loud as he returns to the bed. Hands, trapped, she face-plants, spreading her legs wide to keep him from rolling her over.
He straddles her ass, grabbing a shoulder in one hand and a breast in the other. She wriggles against him, cursing now, through her growls. But a nipple is freed and quickly clamped and she freezes, not wanting to squish it back into the bed. Breathing hard, teeth gritted, whimpering, waiting for it to sink in.
He gives her a choice, keep turning or get it shoved back down. He's stronger than her, she knows it, turns over, the other clamp is put in place. More cursing and growling and whimpering, she bucks her hips to give him extra momentum in dismounting her this time.
She barely notices as he picks up rope next, but when a loop drops down over her ankle, she yanks it away. Too late, he yanks back, wrapping the rope under the bed, he has the leverage, and is already at the other corner. Her free leg is curled up, but a quick yank on the nipple clamps and she, screaming, relinquishes the ankle. Tied off and he's back at the bag.
Returns with a gag and hood. She clenches her teeth, hates gags. Choking and panic and oh gods, the drool. He holds it in front of her mouth, she shakes her head. He cocks an eyebrow, she closes her eyes and shakes her head. Pressure points and her mouth cracks open, thumb in over her teeth, forcing her wider. The gag replaces fingers, tight grip keeps the tension while he buckles it on. She bites down hard, trying to stay calm, breathing already rushing in panic. His hand on her throat and she freezes. Breathe, eyes locked with hers. And the hood comes down over all.
He goes back to the bag, one last time. She hears the click of large buckles, suddenly her burning nipples return to the front of her mind. She sits bolt upright, leaning forward, trying to curl into a little ball. Oh o, o, o, o. She can't form an N through the gag. He is behind her, the straitjacket in hand. Cursing and writhing, she rocks back hard against him, pushing, shaking.
He grabs her hands, unlocks one wrist, pinning the cuff with a leg to control the still-cuffed arm. He grabs the free arm, threading it into the jacket. She tries to throw it off, tries to bungle it up, tries to push him off the bed. But she moving too much and her nipples are screaming, and she is coughing on the gag. Once her arm is in, she has to stop, has to breathe.
He slips a hand up the back of the nylon hood and grabs her hair, yanking her up out of her defensive curl, drapes the jacket in front of her and then lets her go again. She does not move, does not want to press the clamps against the canvas. Carefully, he uncuffs the other arm, and starts to maneuver it into place. She fights weakly, whimpering and moaning with pain, trying just to keep her arm still, but slowly, he pushes it down into the sleeve.
He yanks the back closed and she is bucking and screaming again. There's no stopping the pain now, so she is no longer careful. Shoving back against him. Shaking back and forth. Rocking side to side. He wraps his legs around her to pin her in place, yanking each buckle tight as she groans through the gag and hood. Her arms are out to either side, straight out and locked tight.
He grabs on, pressure points and bent, and wrapped, pinned with a leg. Then the other, forcing it around. Nice big hug. Buckles together and her struggling weakens. Pulled tight one big scream. Head shaking, teeth clenching, hood soaked in tears and drool. He wraps his arms around her and pulls her tight against his chest, pulling her to lie down on top of him. Her whimpers turn to sobs, struggles to shaking, and then all to stillness.
April 25th, 2013
And for something a little more fun, a little less serious, and a bit more kinky. Yay, bruises! I've got a collection of little bruises from our play last night. Right thigh bruises from his punching. Left arm bruises and a bit of missing skin from his pinching. And a few stray rope lines from the 8mm tight TK he put me in. No marks from the stun gun that I've found yet, that's more about the fear, anyway. So glad he's feeling better these days.
I had a hard time controlling my hands last night. He commented that I had forgotten my training, was being disrespectful, grabbing his hands when they came near me, squirming away from the stun gun, and such things. I'm out of practice, lost a bit of my calm, reptile brain reacts faster than the subbie brain. Fight or flight reactions need to be tamped back down.
That damn stun gun, though… and he wants a cattle prod, too. You put me near a Violet Wand and I'm all for it, top or bottom. TENs Unit, I love it. But fly-swatters made me whimper and stun guns make me lose it. It takes Serious Voice to make me still, and the whimpers have to be covered with hands or breath holding. And still, anywhere but an arm or a leg, and I'm more likely to beg than to submit. I'm not afraid of the pain, it's the Idea of the thing. It's the noise, and the knowledge that these are used for self-defense, to put someone down on the ground, to disrupt bodily function. That shit doesn't belong near my heart, spine or brain. Freaks me out. Oh, and toes and fingers? Just hurt like hell, and usually spasm my hold arm or leg.
It's a good toy for us though. I enjoy the hell out of fear, and he enjoys the hell out of my tears when I lose my shit. This post is a bit more swearing than normal, but trust me, it's a lot Less swearing than I was doing last night when he had the thing out. It was an excellent evening.
April 25th, 2013
I'm not a political person, but I've been watching a lot of West Wing dvds lately, and paying a little more attention to the news. You might have noticed from the last few weeks of links to articles, and the odd political rant or two. Maybe I'm just growing up. Maybe intolerance and hate has boiled to a point where I just can't stand to be quiet any more. To let others do the talking for me, because I don't like to talk. But I like to write, so why not write? So I've been writing, and linking to other peoples' writings. I'm not an activist, but basic human dignity is something worth standing up for. The right to love, the right to live, the right to learn, and the right to truth. The right of everyone, to walk down the street unmolested, no matter their gender, sexuality, ethnicity, or clothing choices. How much more basic can we get? People bemoan the lost promises of the Jetsons, but if we can't even treat one another with dignity, how are we going to come together to create the future?
We point fingers and blame easy targets. Westboro, Al-Qaeda, KKK, neo-nazis, fundamentalists of all shapes and sizes. But it isn't just the big, organized hate groups that are the problem. It's the jock bullying the recently outed gay kid. It's the divisiveness in the LGBT community. It's the false superiority of "twue doms" and "twue subs." It's the religion major standing on campus holding a "You Deserve to be Raped" sign. It's abstinence-only "educators" who shame teenagers for having sexual urges at all. It's a teacher being fired for her partner's name being published in her mother's obituary. It's vigilantes going after peaceful Muslim communities after a tragedy. It is everyone who paints a community based on a single member.
Last night we talked about Leather. We talked about exclusiveness and inclusiveness. We talked about how protocols helped people feel like they had earned a place in the group. We talked about the other members feeling like that person cared enough to put in the effort. It takes work for a group of people to become a community, and for a community to become a family. But inclusiveness is good, too. Being open to new people, new ideas, is how we grow, and remain strong. If you try to keep people out, or set the bar too high, the group will grow old and die, with no fresh blood to keep it living. It is good to have like-minded people together, to support one another, just remember that other groups, other people, have just as much value. It isn't about being better than, it's about making everyone better, and the a world better place.
April 18th, 2013
Or the lack thereof, really.  Two articles today that piss me off.
First, we have a religious group funding a abstinence-only sex "education" speaker at a public school. The class vice-president protests and speaks out about the slut-shaming behavior and false information of the speaker, and her principal threatens her college career. Read about it Here.
Second, we have Ohio lawmakers trying to empower parents to sue public schools who appear to condone "gateway sexual activity." And while they're at it, they're also seeking to reduce funding to comprehensive family planning centers and raise it for those that reject abortion. You can read about this Here.
And, because not everyone in the world is an idiot, here's an awesome video from New Zealand:

April 16th, 2013
Fear – Knowledge – Understanding – Acceptance – Normativity
New ideas are met with fear. People fear what they don't understand. So, those with the new ideas keep talking, bringing knowledge about the idea to others. They educate people so that there can be understanding. Once there is understanding, people can begin to accept these new ideas. Once enough people accept an idea, it becomes the norm.
The trouble comes when fear closes eyes and ears. When it stills tongues. When fear kills a new idea before it can even be explored. Fear can be strong, so strong, that new ideas are met with violence. Over and again in human history, ideas beget fear, and fear begets violence. When there is fear and violence, there is no learning, there is no science, and there is no progress.
And sometimes we move backwards, and we have to start the cycle all over again. Homosexuality is nothing new, it has been part of human culture since the ancients. But somewhere along the line we moved backwards, and acceptance of homosexuality became a new idea again. And it is met with fear, and sometimes violence. Today, the knowledge is overwhelming the fear more often, and understanding is growing again. But we are still too far from acceptance, and much too far from normativity.
I mentioned to gay marriage to my mother, a retired pastor, this week. Her response to me was to mention that a different denomination approved of it. Her answer to my disappointment in the Church I grew up in, was to change denominations.
The idea of multiple loves, and marriages, is nothing new. Around the world today, various cultures approve or disapprove of it for various, mostly religious-based reasons. People interpret their holy texts in the way they see fit, and base their values around it. And that's fine, the trouble comes when they try to make others live by their chosen values. This is a nation based on freedom. Freedom of religion. Freedom of expression. But we make laws about who can love who, who can marry who and how many. Why is that even part of the legal system?
Health benefits, death benefits, power of attorney. You can have a wife and three kids on your family insurance, why not two wives, if you pay for it the same? Child custody is just as complicated with marriage, divorce and remarriage and divorce as it would be in multiple parent households. We were founded by people fleeing religious persecution, only, centuries later, to be basing our laws on Judeo-Christian religious values.
I went to church this past weekend and the lesson was the parable of the Good Samaritan. The lesson was to love, not just those that believed as you did, but to love everyone. The world gets more crowded every year, we have got to stop pretending that we are right and everyone else is wrong. There will never be peace while there is fear, hatred, and intolerance. Fear breeds violence, and violence brings change to a screaming halt.
April 11th, 2013
Once more, with feeling. Two humiliation play classes, one emotional masochism class, several blog posts, several more emails, and various verbal discussions. And it is still on my mind. Well, let's get it out here and see if I can reach any conclusions today.
Objectification – "the treatment of a human being as a thing, disregarding his/her personality or sentience. Sexual objectification – the practice of regarding or treating another person merely as an instrument (object) towards one's sexual pleasure." (Wikipedia)
Objectification in play, can have two different formats. You can be used as an object – a lamp, furniture, a sex toy. Or you can be treated as a thing with no regard, or even disdain, for your personality, sentience or worth. These are two very different things. The first, being used, for me, is not at all humiliating, or degrading, though it could be for others. Being used is something I rather enjoy. The latter is specifically about humiliation and degradation, something I am struggling to define my interest in. First, we get into the semantics of those words.
"Humiliation is the abasement of pride, which creates mortification or leads to a state of being humbled or reduced to lowliness or submission. It is an emotion felt by a person whose social status has just decreased." (Wikipedia) "Erotic Humiliation is the consensual use of psychological humiliation in a sexual context, whereby one person gains arousal or erotic excitement from the powerful emotions of being humiliated and demeaned, or of humiliating another." (Wikipedia) "To reduce to a lower position in one's own eyes or others' eyes." (Merriam Webster)
Degradation – "decline to a low, destitute, or demoralized state" (Merriam Webster), or "the process of deterioration of characteristics of an object with time" (Wikipedia), or "treat or regard (someone) with contempt or disrespect." (Google)
Basically, as a form of play, these are about bringing someone low, treating them and making them feel like something less than they are. (Yes, yes, you can't 'make' anyone feel anything, how about, creating an environment that encourages them to feel that way?) I looked these up and provided the definitions I found, because I was having trouble in my own head, with my own understanding of the terms. Humiliation is feeling bad about yourself, your actions, your thoughts, your desires. Degradation is being torn down. Degradation is generally humiliating, but humiliation doesn't have to be caused by degradation. The two do go fairly well hand in hand.
So, why are these things stuck on my brain? We tried it, it went horribly wrong. And we eventually figured out the problem: I was not fully separating self from scene. I am a writer and my own worst critic. I am a perfectionist and cannot stand failures in myself. It seems like playing with humiliation and degradation would be a bad idea. But I am a(n emotional) masochist and I'm stubborn. I don't even like failing at failing. (No, that isn't called succeeding.) I enjoy being beaten to a pulp, physically and mentally. I find it cathartic and stress-relieving.
So, I keep coming back to – okay, so you want to play rough? How can you do it safely? Which seems counter-intuitive right off the bat. 'Can't do that.' 'Too dangerous to self and relationship.' 'Why would you want to feel like that?' And on and on. Is it just a case of wanting is not so pleasing a thing as having? Is it like the interrogation scene? What I really want is the challenge and this is the easiest way to label it? Probably. I love being challenged, mentally and physically. (Hmmm, what kinds of other mentally challenging play could I do?)
I've also gotten a recent inkling of kink as ritual ordeal, to come out the other side stronger. And this definitely seems like something that would be good for me – to face all the negative feelings about myself and come out the other side knowing that those feelings are false and wrong. (Not to mention that I should really get better at dealing with and accepting failure.) I am working to become stronger and more independent than ever before, and so this idea appeals to me on a personal growth level.
There we have it. A much better exploration of where my head is at with all this than I've managed in quite a while. Hurray for having my head back on straight again.