December 7th, 2013
My brain is fully of ramblings, and none of it is very sexy. Just finished my semester homework on Thursday, and then watched Netflix all night Friday. Tonight is football with the polycule, but I figured I should post Something. Why do people think guns prevent crime? ::Shakes head:: Not a debate for this blog, but oh well. Christmas season is starting out well, we've had a few busy days, some nice sales. I do most of my shopping tomorrow night for family. Gotta figure out what I'm getting myself. Shoes and a massage at the very least, possibly a new outfit for the club. My neck has a pinched nerve or something today, driving me crazy. A friend got me Phantom at Albert Hall, which, if you haven't seen the encore, you really need to. She also got me Firefly, because she is awesome.
Party in two weeks with bondage for pony play class, should be fun, if it isn't freezing. There is a party next week, too, but not sure if I'm going to that one or not. Feeling very much like reading through my stack of unread books, watching movies/tv, and working on my family tree project for the next month, and not a whole lot else. Silly cold weather making me want to hermit, not SAD or anything, it's just really Cold out.  Need to get a library card on Monday for the nearby place, they have Dr Who available to borrow. Have not yet discovered if they have a scanner in the computer lab. Had a weird moment of "why does <insert fantasy here> turn me on, that's kind of sick and twisted?" earlier today, but I got over it. It just does.
Um, yeah, I think that's enough for today. I'll try to be more coherent next week.
November 28th, 2013
Happy Thanksgiving, readers!
I am having a week of feasting with family and friends. The usual dinner Monday night with the Poly-cule. Tuesday Thanksgiving dinner with the gaming family. Wednesday Thanksgiving dinner with him and his wife. Today with their pets (pet sitting, yay snuggly puppy). And tomorrow with my work family while we wade through the chaos of Black Friday. And leftovers all weekend long!

I am thankful for my life, and those that love me: my family and my friends. I am thankful for you, readers, and for e[lust] digest for bringing me many more. I am thankful for the freedom to live, love and play the way that makes me happy. I am thankful for the community I live in, locally, nationally and worldwide. I am thankful for having enough health to enjoy almost everything I wish to enjoy, and enough challenges to keep me strong in spirit, if not in body. (Okay, so some would say stubborn, but that can lead to strength…

) I am thankful for a job that has lasted eleven years, even though I have wanted a better one for half that time, it has kept me housed, clothed and fed, with a little help from my friends/family.
I am thankful to my parents for my education, past and present. I am thankful to all those who have kicked my ass or held up a mirror or dropped the hammer on my head, especially K and him, you have helped me become a stronger, healthier person. I am thankful for those who have enjoyed, encouraged and critiqued my writing, it keeps me going to know I'm reaching someone. I am thankful for all those teachers and presenters who have inspired, stimulated, or educated me throughout the years. I am thankful for every single relationship I have had, they all taught me a great deal about myself, and brought love and joy into my life.
Thank you and have a happy and safe holiday season.
November 21st, 2013
In the mood for rope, sure, we don't mind. A nice dinner and head to practice.
Me first, I strip down to bra and panties (quickly pulled on under the skirt). Face up or down? Face up to float? Yeah, especially with all that dinner in me.
He starts the waist, checking the hips, double coin. It has been a long time, under and through. Hooks in repeatedly to make a thicker band in the back and back around. A couple tries to get the thighs smooth and low enough. 6mm keeps rolling over itself in my thighs.
People all around, grinning and chatting. Enjoying the rope, but not falling yet. Legs done, he stands. I put my hands on opposite shoulders to clear my chest for wraps but he shakes his head. Puts my hands behind my back. Everything bending alright? Yeah, that's fine. Taka takote, or whatever. Not my favorite for suspension, my arms are so thin, but he wants to try something.
Wrists tied off, I shift for comfort. Around the arms, wriggle shift again. Lock off the bottom wraps. Good. Now what else to do. Over the shoulders? Across the chest? He tries a few things, but nothing looks quite the way he wants. Oh well. Wrap up the back to give me good support.
Ties the chest off to the ring, and I'm gone and down. Rubbing my face against the strands, floating, smelling. Caribiners through the leg wraps. Lift rope, takes a couple tries. Too far back at first, then further forward. Second lift and we're good, ties me off and my arms start tingling almost instantly. Is it a problem? Nope, just letting you know.
Floating, flying, zoned. gently swinging, spinning ever so slowly. Just gone. Grabs a washcloth and ties a sling for my head. Moving the fingers of my right hand every so often, just to be sure I can. Grab his finger once. Floating, free. Lovely.
He pushes me a bit more, swinging and a slightly faster spin. I relax into it, not up for the super twirl. Loving the feel of the rope and the air, even the tingling. Head sling keeps slipping tiny bits, but not much. Happy, content, loved.
And now my hands aren't working quite so well, time to come down. Head sling first, then legs. Oh gods, the blood flow back to the arms. Leaning my head into the ropes. Breathing, but it's not enough. Light headed, can I please sit down. Please can I sit down. He unties as quick as he can, a quick safety lesson to the crowd about keeping the chest tied until last so the bottom can't fall. And then he's done and lets me go to the floor. Kneeling behind me, while I rest my head on my knees, untying my arms and letting them straighten. Pulls the harness over my head. Hands off the rope to the engineer to untangle.
Blood flow normalizes, breathing resumes regular pace. Much better. He pulls me back up to my knees by the hair, so he can finish untying my legs. Wraps the rope around my neck. Breaking the law, breaking the law. But only if it's hot. Pulls it tight a moment grinning into my wide eyes and then tosses it to me to clean up. Thank you, Sir.
November 17th, 2013
The class Friday night talked a lot about negotiation, and one of the things he went through was discussing limits and triggers. So, my brain was running around a lot this morning and pondered where I've come since my first post on the matter.
So, here's what it currently looks like:
Hard Limits (No Fucking Way)
Anything with a probable ending in a hospital, morgue or jail (children, animals, maiming, drugs, death)
Food control/deprivation/force-feeding
Cutting of hair/shaving of eyebrows
Piss, Shit & Vomit
Infantilism
Furries
Branding/Tattoos
Unsafe Sex
Orgies
Degredation
Multiple Snakes
Financial Domination
Soft Limits (You Better Be in a Serious Relationship With Me to Even Ask)
A Snake
Needles/Staples/Hooks/Piercing
Sparklers/Sparks
Cutting
Stun Guns/Tasers/Stun Batons
Whips longer than 3′
Breath Play
Gags
Grabbing the throat
Face Slapping
Anal Play
Negative Emotional Triggers (Trespassers Beware)
Uselessness
Worthlessness
Failure
Yelling
Sjamboks
November 16th, 2013
Photo courtesy of Secretly Sensuous
Welcome to e[lust] - The only place where the smartest and hottest sex bloggers are featured under one roof every month. Whether you're looking for sex journalism, erotic writing, relationship advice or kinky discussions it'll be here at e[lust]. Want to be included in e[lust] #53? Start with the newly updated rules, come back December 1st to submit something and subscribe to the RSS feed for updates!
~ This Month's Top Three Posts ~
He came in my shoes
Secret Pleasures and a Lifeline
Vulnerability as courage
~ Featured Post (Molly's Picks) ~
~ Readers Choice from Sexbytes ~
*You really should consider adding your popular posts here too*
All blogs that have a submission in this edition must re-post this digest from tip-to-toe on their blogs within 7 days. Re-posting the photo is optional and the use of the "read more…" tag is allowable after this point. Thank you, and enjoy!
Erotic Non-Fiction
Adressing my Master T
Afterglow, Wounded
Fantasy is Reality, or is it the other way…
Pig Tails? Really?
The Kilt and a Prom Dress
what i want
Whipped & Fucked
Because When You Look at Me, You See Me.
Thoughts & Advice on Sex & Relationships
SexyLittleIdeas – My Sex Rules
New Rule
Collar Envy (Warning this post is Mushy)
the flood.
Today I cried
Why I love NRE even when it scares me
Love, or Lack Thereof, for an Abuser
a) monogamy b) polyamory c) neither
Sex News,Opinion, Interviews, Politics & Humor
More Than Just Orgasms
A Funny Thing Happened on the Way to the Bed
Sex By Numbers = Bad Sex
Erotic Fiction
Such a Good Girl
Spontaneous Combustion
Seasonal Changes
Wet…bound and gagged
Larry's Prom Date
Property's Prospective
Inspiration
SATURDAY NIGHT SPRINKLE [WW W74]
Evie and the Trainspotter
Don't Miss A Drop
Marked
Thoughts & Advice on Kink & Fetish
Sub Silent
7(Random)Suggestions for Submissives & Slaves
Communication in D/s Relationships
Writing About Writing
Seven Sex Books I Read, Plus One I Didn't
Thoughts on: The Blood Mage's Sacrifice
Desiring Faggotry
Events
EroticonUSA- Penny's Perspective
Blogging
From Prude to Proud Sex Blogger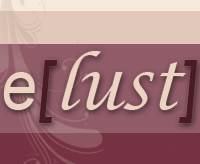 November 14th, 2013
Still not feeling great, plus am exhausted and keep dropping stuff, so I'm just going to post this video… There will also be an e[lust] digest coming in the next few days.
November 7th, 2013
I hate being ill. It has felt like someone trying to dig my throat out through my ears all week. Does not do well for the creativity centers when the rest of the body just wants to sleep til it's over. I did have an odd vision of a vampire seduction gone terribly wrong as the woman tries to eat the vampire's heart through his chest. I blame watching Alien last night for that, though.
Had a great time at Trauma, though I didn't get many scenes, what with the running around keeping things moving. We had a great crew who worked the asses off to do almost 300 scenes in two nights. Not bad for about 20 folks. There was cupping and violet wands and drumming and flogging and suspension. Our resident electricity craftsman brought out a lot of new toys, too. Including his new stun baton, yes I ran the hell away from that thing. There was also the usual burlesque lady with her snakes. I ran away from her, too. But other than that and a few other hiccups, it went really well. The shows were mostly awesome, too. From high-flying suspension (JEALOUS), to arial work, to dancing, to flesh-hook suspensions (no, didn't watch that either). A great time had by all.
He got new boots. They're not lineman boots this time. They're… like boot-shaped tennis shoes. The leather is soft and squishy. Not sure what, if anything, I can do with them. The instigator promises another bootblack meeting soon, so we'll see what the others have to say. The steel-toes were just killing his feet.
Tickets have been purchased for Winter Wickedness. Very excited to go to that. Many good presenters will be there, and much fun will be had by all.
October 31st, 2013
There may be a real post later this weekend, for now…. Trauma!!!
October 24th, 2013
A woman is hugging everyone goodbye and comes towards you with her arms spread wide vs. a woman is crowding you into a corner with her arms spread wide. A man is behind you in line, follows you through the line and leaves the store behind you vs. a man is following you down the sidewalk, taking every turn after you, in the dark. Two men are shaking hands vs. two men are shaking hands and not letting go while eying each other intently. A friend puts his hands on your shoulders while he stands behind you vs. a stranger comes up behind you and puts his hands on your shoulders.
In all these situations, the intent is the difference. Whether actual or simply perceived. Perhaps the woman is just trying to give one last goodbye hug. Perhaps the man just lives near you. Perhaps the men are friends, or nervous. Perhaps the stranger is trying to steady you from tripping over something you cannot see. But our life-experiences shade our immediate perception of events. So, the question is, how do you manage the difference between actual and perceived intent?
Be clear – communicate. State your intentions if your actions could be misconstrued, or even if they can't, just to be sure. Ask questions about someone else's intent if you are worried or confused.
Do not make assumptions. You can't read minds. If you haven't asked and they haven't stated, don't assume you know. (See No. 1)
Don't take things personally. Humans are self-focused beings. Most often, another person's actions have absolutely nothing to do with you. (See No. 1 and 2)
When we do random scenes as part of crew, there is hardly ever a worry about intent. They signed up, we're giving them the service they requested. It is when someone asks for more that concerns can arise (though not always). It is when old partners resurface that I tend to have the most trouble not making assumptions, or writing stories in my head about their intentions. And I feel justified because I point at previous behavior and my memories and interpretations of said behavior. But it's still just stories and assumptions (and fear) until there is clear communication.
October 19th, 2013
He wore his kilt! Finally! In public even. And he looked awesome. I wore my old prom dress, bright red, sleeveless and down to my ankles, with black thigh-high stockings and the old red heels. The engineer in a pretty sprarkly blue dress finished out our trio. I wore mine because he promised to cut it off, I'd been trying to plan that kind of scene for years, and it was worth the wait.
I was sitting with a group, to the side of the stage when he came over, big knife in hand. He grabbed some fabric in my lap and sliced it down through the hem. I must have move, because his finger slipped over the hilt and he cut himself on the back corner of the blade. Not bad enough to stop the scene, mentions of the first aid kit were made, but he dragged me up and out to the middle of the stage.
Circling like a shark, he grabbed bits of cloth and slice through. A shoulder strap fell to the floor, the other was sliced, but still lay across my shoulder, keeping the dress in place. Back cleared, the knife tip made a few light passes on skin. Delicious. Down to the skirt again. Stockings, too? Whatever you want. And the knife slid through nylon and tore through elastic. Bit by bit, the dress and stockings were shredded. Until it finally slid to the floor, and was tossed aside.
Still circling, he spoke to the crowd of another thing he loved about his big knife. Smack across my ass. Yelping and he continued to smack. Spinning because I had nothing to brace against, he kept circling for a bit. Then grabbed hold, braced himself and pulled me over his knee. I flailed and squirmed and squealed, trying to find balance and he paddled my ass. Finally giving up and slumping over his knee, he paddled harder, til I slid to the floor.
Kneeling now. He continued to circle, and I lose continuity. He cut loose a bit of remaining stocking, grabbed me around the throat a moment and then tied it round my right breast. Then beat on it with the knife while I screamed. Smacked my inner thighs a few times for good measure, too.
He tore up my dress with his hands, making a long strip and gagged me with it. Holding me still, he drug the knife across my back, in slow stripes. I whimpered after he finished each one, afraid to move while the blade touched me. Then he pulled me backwards, held me tight and cut the gagging strips away.
He was up again, grabbing bits of the dress, circling around behind. Nervous, but not moving, I waited. He tried snapping a piece, like a whip, but it was too light and not shaped right. So he knotted it instead, and it made a nice bludgeon. Far heavier than I thought that dress could become. He beat my back while I arched happily into it. Then around to my thighs. More screaming and squirming. Ow! Wooden floor hurts the top of my feet.
There was also the kicking. Booted feet, kicking my thighs further apart, kicking my crotch and my inner thighs. He pointed down at his boot once, and I kissed it and then moved forward to kneel on it, not sure which he intended. Then there was more kicking, and grinding of the boot heel into my thigh.
He grabbed me by the hair and dragged me to the wall, pulling me up, he had to give a verbal command to get me to my feet. Then he pinned me to the wall, spanking my ass while I yelped and writhed. 1. 2. 3. Orgasming in sudden stillness. I barely mumbled Thank you, Sir, before I was tossed back to the ground.
Kneeling again, dizzy and breathless. He knelt behind me, grabbing me tight, and I think there were a few more scratches across my back. Then he bent my head back and kissed me. I smiled up at him and kissed him again. So happy.
I cleaned up and discovered I had put the bodice with garter straps in the wrong bag, put on my red fishnet thigh-highs anyway, and wandered for a bit. He asked if I needed anything, and I said when I got cold, I'd probably want to borrow his jacket. He gave me his black button-up shirt instead. Perfect. About the time he started negotiating with the engineer for her scene, he tossed me into the circle shackles to keep my buzz going all night long.
Edit: There was also face slapping during this scene, but I still can't remember where it fit into the rest, not that the last few paragraphs are in very good order, but still. I kinda lose my brain when he slaps me, right down into subspace in an instant. So very, very tasty and lovely, but it wreaks havoc on my memory and sense of time.