February 7th, 2013
One of the first things they talked about was the different levels of humiliation play. You could play lightly with being shy, or a little harder into embarrassment, or harder still into shame, or further into degradation, or go all the way into objectification. Or you could run up and down the ladder in one scene. The first couple are about things you're doing – shy about talking about sex, or embarrassed by being naked in public. In shame, you're digging more into the person, the brain – feeling like a bad person for what you're doing, or that you're enjoying what you're doing. Degradation is deeper tearing down of a person – being Told you're a bad person, or a slut, or worthless. Then, you can get all the way to objectification – being treated like an object, with no rights, no voice, no humanity – you have become a piece of furniture, a thing to be used, or not worth using.
The next thing he talked about was how to create these scenes. How to find things you can humiliate a person about. Mostly here, he talked about conversations, and reading body language. If a person's eyes dart away and back, or they blush or bite their lower lip. This could be something to play with. You can also tell what level of humiliation they are at by body language. When a person reaches shame, the eyes tend to stay down, and the body language turns away. Degradation and objectification lead to even more closed and small body language. He also talked about it being important, once you start down this road, to not let up or balk at the first sign of resistance. The bottom/sub generally wants a strong top/dom, not someone who is going to back down at the first argument or tear.
The third most important thing, in my opinion, that was discussed was reconciliation after the scene. You have to both recover from a humiliation scene, and it can be a lot more mentally taxing than other types of scenes. Some pretty horrible things can be said and felt. It is of utmost importance to remember that you love each other and that you played that way because you both enjoy it, and it gives you pleasure. You also have to figure out what kind of aftercare you require beyond these reminders. In the class, he said he has to leave her alone for 20-30 minutes because she reacts in anger, and has to come down from there on her own. For me, I need verbal reassurance and physical connection. Chocolate is never a bad idea either.

January 31st, 2013
I wrote a bucket list for 2013, of things that I haven't tried yet. But what about things that I've done before, to one degree or another, that are just fun. I don't mean another list of what kinks I enjoy, but fun thoughts of what to do inside those kinks. Ideas for upcoming parties, scenes or what have you. If you try anything, let me know how it goes. With WW this weekend, I've been thinking on and off about clothes. So, I'll start there.
Clothing Ideas
Wearing nothing but rope. I've run around with rope on before. He even put rope under my clothes once. I'm not talking about a rope scene tied up and immobile, but to be dressed in only rope is fun and can be quite beautiful. Lots of different things one could do. Rope corsets, bracers, anklets, decorative boots, rope dresses of various designs, even full body wraps. And you get three "scenes" out if it – putting it on, wearing it around, and taking it off.
Liquid latex. I've only played with liquid latex a little bit, but it seems fun. I need to do more research on it. I know that complete body coverage is a bad thing, you have to leave space open so your skin can breathe. But it would be a fun way to dress up or decorate the body, putting it on can be half the fun. I also like the peeling of removal.
Speaking of removal. That's something I really like no matter what I'm wearing. Having my clothing gently removed can be very sensual. Having it forcibly removed is very arousing. Having it ordered off speaks happily to my submissive side. Having it cut off is something I haven't done yet, but sounds like a lot of fun in the same sense as the forcible removal. It isn't always about wearing clothes, sometimes it's about taking them off.
Rope Ideas
Mummification. Everyone knows I enjoy mummification, but how about with rope? I believe I tried it once, but I'm also pretty sure we didn't go full-hog on it. I'm talking head to toe, wrap every inch of the body in rope. Now, naturally, as with any mummification, the top may want to play with various parts of the bottom, so you'll have to strike a balance between fully covered and secure and the ability to move ropes out of the way to access the desires bits. This would take quite a lot of rope, but as they say, you can never have too much rope.
Rope races. I've talked about eeling often, and I've written about various scenes. But what if you have two rope bunnies? Why not tie them both in the same tie and have a race to see who gets out first? Or, if they're aspiring rope tops themselves, have them each tie the other in turn, and see whose tie holds out the longest. If they're not a competitive pair, you could do cooperative eeling instead. Tie them both up and set a time limit for them both to be completely untied by, rewards for how much under time they come. Predicaments are also fun to add to any of these ideas, or for extra challenge, pit the top against the eel, can the eel get out while the top keeps tying?
One rope scene. What can you do with just one rope? Try making a scene out of a single piece of rope. Use it to restrain, to gag, to whip, to tickle, to choke. Come up with as many different uses as you can think of and incorporate them all into a single scene.
Service Ideas
Be the furniture. Sometimes dungeons just don't have all the furniture your dom needs. You can offer service by standing in. Whether it's being a drop table for his toys, an ottoman so he can put his feet up, or a cross to restrain his current victim. There are a lot of ways you can be of service by standing in as that missing piece of furniture.
Leather care and worship. I enjoy bootblacking and licking very much, but you don't have to stop there. All leather needs taken care of, and it can be fun to do so while your dom is wearing it. Make a scene out of it. Get him in a comfortable position and go to town.
Body service. I love brushing his hair. But it doesn't have to end there. Showering together can be quite enjoyable, just remember you're supposed to be getting clean… but the end, at least. Massages are also a wonderful body service to provide, and happy endings are good for everyone. Take care of your dom's body so he can take care of you.
Electric Ideas
Electricity for everyone. It is easy to zap your bottom with electricity, and sometimes easy to get them to zap themselves. But there are a few ways to take the ease out. For me, the flyswatter and the stun gun are the way. I am far less a fan of the sudden muscle spasms, and also the sound of them both makes me twitch. So, I'm not keen on hitting myself, or anyone else with them. Sometimes the violet wand is all you need, if your bottom doesn't like hurting other people, and insisting he or she zaps another bottom(who may or may not be fond of it), or yourself. Some subs will have a harder time zapping their top, while the more bratty among them will do so gleefully. If this is the case, maybe a tit for tat game with it.
College experiment. Do you remember those videos of psych students being paid to zap other students? Why not give it a try? Without the money, of course. Set up a scene where folk can drop in and zap the obviously suffering bottom. See how many sadists you can attract. See if you can guilt any other bottoms to take your bottom's place. Up to you how much is theater and how much is real. Another way to do this, if you've got a mobile unit, order your bottom to go around inviting folk to zap him or her. Maybe have a pad they have to sign after participating so you can see how many played.
Metal bits. Something fun to do is to find new metal objects that will work for electric play. Maybe there are some things in your toybag already that you haven't even tried with electricity. Try everything out. Find new bits of metal to play with. See how conductive those needles are, that set of sounds, those hooks or cuffs or shackles and chains. Do be a bit more careful if your are restraining your bottom in hard bondage before zapping them, it's easier to get hurt when the restraints have no give.
Corporal Ideas
Target practice. Want to practice your aim? Grab a sharpie and draw targets on the bottom, then see if you can keep all your strikes within the target. Alternatively, give each target a point value, and keep score. This game can work for multiple tops or multiple bottoms. Depending who you have available. It can also be fun if the target is suspended, or able to turn, making it trickier to find the target you want. Blindfolds only encouraged on the targets. This has also been done with clothespins, set them up and knock them off, but once it's off you don't have a target anymore.
Pick three. Always one of my favorites. Have the bottoms pick the implements of their destruction. This can be a lot of fun, especially if you don't use the tools the way they expect them to be used. As we always say in our classes, a single flogger can provide many different sensations. Make sure you give them a few surprises along the way.
Practice communicating. So, you've seen people count their birthday spankings – I've done it in multiple languages. But what about answering questions, too? How about both? Can the bottom keep track of a number, and answer questions at the same time? What happens when the number or answer is wrong or missing? Make sure the rules are stated at the beginning to increase the pressure. Communication is important – practice, practice, practice.
Other Ideas
Childhood games. There are so many games you can pervert. TENs Unit Jenga. Strip can be added to just about anything with a score, and even some without. Naked Twister is ever popular. I've even played a perverted cross between Pictionary and Twenty Questions, using a sharpie and a willing back. Or Tic-Tac-Toe on skin. Just have fun!
Be a lazy dom. Let your submissive do the work. It's Simon Says with a kinky twist. Sit back and have your sub do the tying, or the attaching of clips, or the zapping or whatever. Just relax and lead the scene verbally. See what all you can get him or her to do to him or herself while you watch.
Surprise me. Put the bottom into sensory deprivation. Blindfold, earplugs/headphones, what have you. Then take them somewhere to play. If you can have them stand in the middle of a room with no furniture, even better. Just stand there vulnerable while you plot their doom, I mean gather your toys. So many sensations you can provide, that will be heightened by the sens dep and anticipation.
January 24th, 2013
Everything in chaos
The slightest sound, word, action
sets off the klaxon
Red alert
anger up
fighting again.
Space
Just give me space
I don't want to be like this
Live like this
Feel like this
Time
I don't know
how long I need
How long will it take
to repair the rawness
of nerves too exposed
To put the coat back on
the wall back up
Oh gods no,
please don't put the wall
back up
I worked so hard
to tear it down
Just salve the nerves
Let them heal
Let peace return
to the meadow
Not a fortress
Love and peace
and kindness
Healing
Lay out in the sun
For as long as you need
But please don't hide
behind the walls
Don't build them up
and disappear
again
January 17th, 2013
 They led her, one on each side, down the dock. It was humiliating, but it was nothing compared to what would come next. She'd been caught trying to pick a fight again and he was not going to be happy. She could feel him watching her, those piercing eyes boring into the top of her skull. She kept her head down all the way there, even when they stopped and she felt him land in front of her, having lept off his perch.
 "What now?" he asked her guards.
 "Your girl's picking fights again. Two this time, tried to get one of them to be a lookout."
 He flipped a quarter to each of them. "Tell them thank you, and she'll be around to apologize later."
 They nodded and left her there.
 "Look at me Krys." His voice was hard as stone.
 She lifted her eyes to his, and could not help but take a step back at the anger shining there.
 "What do you think you're doing? You know they aren't allowed to fight you."
 She dropped her eyes, and he slapped her, just hard enough to bring her attention back to him, and loosen her tongue.
 "They think I'm weak, sir. They don't respect me. I'm just your girl, not one of them."
 "And this is how you think to earn their respect? By getting them in trouble with me? By tempting them to disobey direct orders? Did you ever think that it's only making them think less of you? Keeping you apart from them?"
 She stared at him, he was right, of course he was.
 "You want to fight someone, you fight me." He stepped in close, so that they were nose to nose. "Do you want to fight with me?"
 "No, sir."
 "Then, knock it off, because next time, you won't have a choice."
 "Yes, sir."
 He pointed to a nearby crate that was about waist high, and she went over to it, her face flushing with embarrassment. She bent over, putting her palms on the top of the crate and spreading her feet to brace herself. He joined her, putting his left hand on the small of her back and hefting his walking stick in the other.
 Crack.
 "One."
 Crack.
 "Two."
 Crack.
 "Three."
 By five, there were tears, by ten she could barely get the numbers out, by fifteen she was wet, and by twenty she was fighting back moans. He grabbed her hair and pulled her back upright, then marched her away, his grip on her hair keeping her fully aroused.
 "You will apologize to those two, when we're done." he whispered in her ear.
 "Yes, sir."
 He led her off to the warehouse loft where they always went after he punished her publicly, or to punish her privately. Today had required a public scene, but it didn't always. When they arrived he released her.
 "Pants off, hands and knees." He said to her, voice softer now, hungry.
 "Yes, sir." She stripped off her pants and got down on all fours.
 He knelt down beside her, stroking her bruised ass.
 "Why do you do these things? You know I hate to embarrass you like that."
 "I'm sorry, sir." she shivered at his gentle strokes.
 "Promise me you won't do that again?"
 "Yes, sir, I promise."
 "Good, girl." He smacked her bare ass with his hand. "Very good, girl." He smacked her ass again.
 "Thank you, sir." she gasped.
 He spanked her bare, bruised ass, while she moaned. Bringing them both back to full arousal after the scolding. Squeezing and spanking her tender ass, while she arched and and groaned. He dipped his fingers lower, finding her dripping wet.
 "Do you want me?" he breathed
 "Yes, sir, oh yes, sir."
 "Show me." he said, dropping his pants and turning her to face him.
 She took him in her mouth, sucking hungrily while he continued to smack her ass. He shoved himself deeper into her mouth, and she accepted him eagerly. His hand in her hair guiding her as he wished. Then he pulled her away and spun her around again, sliding in to fuck her.
 "Oh, thank you sir." she groaned.
 "Such a good girl." he moaned as they fell together on the floor.
January 10th, 2013
I posted last Thursday about trying new things this year, and the need to make a list. Last May, I posted a list of things I was curious about, and I've only managed to knock a couple things off that list. We did needles for my second time at COPE, and he bought a brand new dragontail, and have done quite a bit of bootlicking since that post. The adrenaline from the former was great, and the latter is even better than I hoped. So, what's on my list this year? Where am I at on what's left over?
Hot wax. Well, that shouldn't be hard to check off the list on a Friday event some time. Just gotta ask and do it. Waterboarding and water boxes take a lot of planning and resources, still curious, but not on a "do right now" list. Breath play could be fun to experiment with, I'm still interested, but I have technically done it in a few different ways before. Anal play and vaginal fisting, both still curious, but not at the Top of the list of "things to do."
So what else do I want to try this year?
What else haven't I already tried? Let's start there… browsing FetLife fetish lists for an answer to that… Cutting. Cell Popping. Flesh Hooks. Cigar Play. Strap Ons. Watersports/Scat. Playing Doctor/Medical Play. Enemas. Anal/Vaginal Hooks. Branding/Scarification. Age Play. Animal Play. Figging. Gun Play. Hypnosis. Sounds. Staples. Vacuum Bed. Zentai.
So, a lot of those are yes or maybes, a couple are no, and one of them is both.
Let's start with the no category. Cigar Play. As much as I'm intrigued by the "bootblacking, chocolate and cigars" evenings I've heard about, I cannot abide that much smoke in the air. This is not the type of breath play I had in mind. Watersports/Scat – yeah, no. I mean yes, once I said I'd rather be peed on than be put in a box of snakes, but really, not a turn on at all. Branding/Scarification just sounds like a bad idea. I like the occasional scars, but I don't really want them to be permanent. I like having a clean canvas to work on after a bit of healing. If I was going to get something permanent, it'd probably be a tattoo, and we know how I feel about needles.
So, does that mean everything else is a yes? Well, most of them are conditional yes, so let's start at the top.
Cutting. He's used his knife to cut cross-hatching in the top layers of skin on my shoulder blade before. But, given my dislike of blood, we've never gone further than little scratches. But I enjoyed it, I liked the rush that came with it (imagine that, me liking the rush), so, like needles, I'm curious about what more would be like.
Cell Popping. I dunno. The designs I've seen done with this have all been pretty cool, and they tend to heal after awhile. It could be interesting to do, if there was something I/he wanted temporarily ingrained into my flesh.
Flesh Hooks. This is a hell no. But I already owe it to him, so it's not really? It turns my stomach to watch it at Trauma each year. But I accept that some day, I may do it, for the smile on his face and the glee in his eyes.
Strap-Ons/Pegging. Again with the I'm not sure. Not really keen on a dildo up my ass, as mentioned in other posts, my ass is a tender subject. But strap on vaginal sex could be interesting, with the right person. So, not necessarily on the list, but not out of the question.
Playing Doctor/Medical Play. I'm not reallysure what this entails, and could just be some of the other individual stuff I've mentioned. But I've never actually "played doctor" with anyone. Could be fun.
Enemas. Well, this kinda goes with the May post section about anal play. I'm curious about stuff, just not sure.
Anal/Vaginal Hooks. I know he has them. He talks about/threatens them occasionally. I'd like an opportunity to try them out sometime this year.
Age Play. I dunno. I don't think this is a big want for me. But some days, coming home to color and watch Disney and let someone else make all the decisions/take care of me, sounds rather nice.
Animal Play. Again, I don't think I'd want to do this very often. But being a kitty just curled up for stroking with no responsibilities sounds quite relaxing. Neither this, nor age play, sounds at all arousing to me, though, just a space to let go of stress and just be take care of.
Figging. We've got another class on it coming up next week. I shy away from it due to a cinnamon oil experience, but there's still curiosity. How horrible is it really? And the masochist in me gets curious. And wonders about other things too, icy hot, capsaicin, peppermint oil, clove oil. They all sound like horrible ideas. But sometimes we like horrible, don't we?
Gun Play. Again with the aversion/curiosity. Guns have never been a part of my personal life. Didn't have them in the house as a kid. Never learned to shoot one. Have only held two handguns in my life, which belongs to boys who were trying to show off. They make loud noises, I'm not fond of loud noise. But they also produce fear, I like fear. I think this one stays in the, not specifically on the list, but not a no category, too.
Hypnosis. We've got a couple classes coming up on this topic, so I might have a better answer after one or both of those. It sounds interesting, but of course, I wouldn't let just anyone in my head, just because I'm curious.
Sounds. That was an interesting class. I've had a camera up there, with numbing stuff. It just felt weird. I'm sure, without the numbing stuff, it'd feel a lot different. I don't think I have enough information to know if I'd want to do this or not. Not sure I can have enough information without trying it. Really seems like something another person can't really describe to you. Also, have only seen it done on a guy.
Staples. This fits in with the needles/hooks category. Stabby things. Only this is straight in and then (usually) yanked out. With much bleeding. I'm sure I'd do it for his entertainment, and I'm sure it' give me some lovely adrenaline. And I'm supposed to be trying new things, so.
Vacuum Bed. This sounds awesome. I love compression bondage. Someone was talking about one of these recently. I'd love to try it.
Zentai. These have always intrigued me. A full body suit. I think it'd be great for sensation play and sensory dep play.
So, there we go, a lot of different things I've never done, with wide-ranging amounts of interest. What is the official list of things I want to try in 2013? Hot Wax, Fisting, Anal Play, Cutting, Cell Popping, Anal/Vaginal Hooks, Figging/Oils etc, Vacuum Bed, Zentai suit. With a handful of other things on the possibilities list.
January 8th, 2013
What is my endgame this year? Where do I want to be? What do I want to achieve?
Ex-Lover asked me to take 8 minutes and really visualize myself being in that space of having achieved my goals, after putting it on the calander. Select a concrete goal, set a deadline and visualize having achieved it.
But my goals from last week aren't really concrete, that's why he says they are more like resolutions, that's what resolution means to him. Things you're going to do, whereas goals are the end result. Where do I want my behavior changes to take me?
I have trouble with that. I think we all do. Defining success. Because we're so afraid. Of failure. Of that success. Because if we can accomplish one thing, people are going to expect us to accomplish more. And if we don't, well, then we're useless failures. Right? No!
I set my resolution/goals at five aims. Write more erotica, experience new things, cherish what I have, take care of myself and grow stronger friendships. But where is it I want to be at the end of the year? I want to be successful, independant and fulfilled.
Okay, good start. But what does that really mean to me? What does that look like?
I'm a writer. I've wanted to be an author since freshman year of college. I have had short stories published here and there. I've been blogging here for a few years now. I put together some erotica collections last year. But what I really want, is to have a book out there, that people want to read so much, they're not just willing, but happy to buy it. That, to me, is success.
I work non-commission retail, and have done for ten years now. These last three years have been averaging twenty hours or less a week, with no benefits. I am almost completely dependant on hubby for financial survival (for richer, for poorer, eh?), and health benefits. I have had other part-time jobs, and enjoyed them. I have looked for other employment, usually very specific ideas in my head, mostly unrealistic. This year, I am broadening my search, casting a wider net to find anything that would give me a decent salary, benefits and stability. I am not giving up the idea that it will be a job I like, there's no point in getting new job that will crush me more than my current one, but I'm open to wider possibilities. Independance to me, is not basing my decisions on someone else's income.
One left, fulfillment. This one is a bit more nebulous. It's about not just settling for what I have, but being happy with it. It's about searching out those things that I want and making them a healthy part of my life. It's about having everything I need. It's about continueing to grow. Fulfillment is living the life I want to have.
January 3rd, 2013
It's the New Year, 2013, and I promised I'd start posting regular posts again, after a very odd year end. So, how about I start with goals for the new year? I prefer goals to resolutions, no one ever keeps resolutions. And once they're broken you're done, goals you keep working towards, even if you fall down. What are my kinky goals?
One. To write more erotica. I want to write more fiction again, heck more non-fiction erotica, too, for that matter. I want to set up tracking on the free ebooks I've already posted, and create enough new pieces to publish new ebooks of never-before-seen stories. That doesn't mean I won't still post erotica here, but I want to do more than that this year.
Two. To experience new things. Isn't this always the case? I want to do new things this year, explore areas I haven't yet tried. Learn things I don't yet know. I promised my best friend in high school that I'd try anything once, in kink it seems that you should try things twice, just in case. I should come up with a list of new things to try and post it soon.
Three. Cherish the things I already enjoy. There are so many things that we do that I already know I enjoy. I want to remember and cherish those things for the joy they always bring me. The freedom and security of rope. The chemical and emotional release of pain. The sensuality of bootlicking. The endorphins of fear. The serenity of kneeling. The fulfillment of service. And many others.
Four. Take care of myself. This is always a hard one for me. I spend so much focus taking care of everyone else, that I often put myself last (notice, that this one is number four…). I need to remember that I have needs and wants, too, and that they matter. I bought two bath bombs in the middle of last year, and I have not used either of them yet. I continue on in a job that I said five years ago, I didn't want to stay in. I have tried many things that others said I should try, but have put less emphasis on trying the things I want to do. I need to remember to put myself first sometimes, or I'll be useless to those around me.
Five. Make more kinky friends. I know a lot of people. I see them at groups, dinners and events. But I'm very quiet and introverted, so while I am friendly towards them, I wouldn't say that many are close friends. This year, I would like to put more focus on making stronger friendships. I seem to have fallen into the trap of only really hanging out with my poly family, and this limits my social circle quite a bit. Even writing this one scares me. My introverted brain is already creating excuses as to why I can't do this, but I'm going to try to ignore it, for my own sake.
I think that's a good start. What about you, my readers, what are your kinky goals for 2013?
December 27th, 2012
December 21st, 2012
Sorry I've been so bad at posting lately. Holiday retail is taking its toll on me once again. 40 hours a week running and lifting and stocking is not being nice to my body or mind. I fell asleep last night at 5pm and didn't get up until work this morning. And now I'm heading off to an End of the World Party through a snow storm. Great idea, eh? Ah well, work again tomorrow, too. So, while dinner is quickly boiling, how about a quick post?
Life is crazy as always, with the community currently focused on boundaries and leadership. I've tried to stay out of it all, except for my post earlier this month. My mom bought me a membership to a kinky convention for Christmas, but shhhh, don't tell, she doesn't know that. If my MIL sends me an Amazon giftcard, she might be buying me some new shinies, I haven't fully decided yet.
Other than that, life is going along as usual. He and hubby and sundry are all doing fairly well, with the usual ups and downs with life, jobs and relationships. I'm probably going to make Modern Dungeon Quarterly an ezine as of January, with a site redesign and new submission guidelines. I don't have the time, money and energy to keep the print going. I hope to be doing more webdesign work in the new year as well. We'll see how that goes.

  A little hard to get mainstream work when half the sites I've designed(or more) are kinky. I'll also get back to regular posts again soon, promise.

December 16th, 2012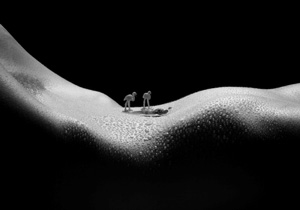 Photo courtesy of Penny
Welcome to e[lust] - The only place where the smartest and hottest sex bloggers are featured under one roof every month. Whether you're looking for sex journalism, erotic writing, relationship advice or kinky discussions it'll be here at e[lust]. Please check the site in January to find out if e[lust] will be continuing under a new owner, or not. Thanks for participating!
~ This Week's Top Three Posts ~
~ e[lust] Editress ~
~ Featured Post (Lilly's Pick) ~
All blogs that have a submission in this edition must re-post this digest from tip-to-toe on their blogs within 7 days. Re-posting the photo is optional and the use of the "read more…" tag is allowable after this point. Thank you, and enjoy!
Thoughts & Advice on Sex & Relationships
Ask Aunty Dee: Anal Play and Buttplugs
Being sexy
I'm Monogamish, Apparently
Orgasms, Spontaneous
Profoundly in love
Rape Fantasies
Why Don't You Go Fuck Yourself?
Kink & Fetish
An Unexpected Gift
Cathartic Sex
Confession: The Stalking of a Doll
He got off to my laugh
Kink Guide to Fifty Shades Darker: conclusion
Kinky erotica from the top's point of view
Pain and Collars
Pegging Prep for Virgin Territory
The Cowboy (1 of 4)
Sex News, Interviews, Politics & Humor
Erotic Writing
Desperation
Dream Lover
Everything You Give
From the Inside
Get Back in Line
Just Hands
Lust in the Dunes – Part VII: The Love Elite
nching on "Special K"
On The Phone
Out of the Blue
Tease
Take Two
The Stranger
White Stockings, White Stockings She Wore
What if?
Writing Challenge – A Question